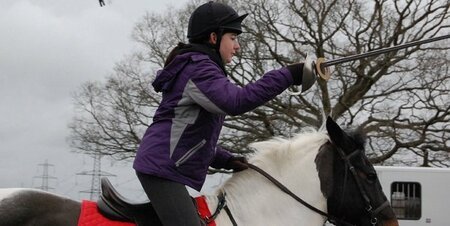 Lydia Burgess a student on a level III equine course at the College competes in competitions known as Tent Pegging or Mounted Skill at Arms .
The aim of the sport is to ride at speed and using a sword remove wooden pegs as per the photographs.
The competition is performed individually, half section pairs and in teams of three or four.
Lydia practices at Moores Cottage Equestrian Centre but competes all over the country and is hoping to be picked for the international team to represent Britain in Pakistan in the near future
Categories: Sports