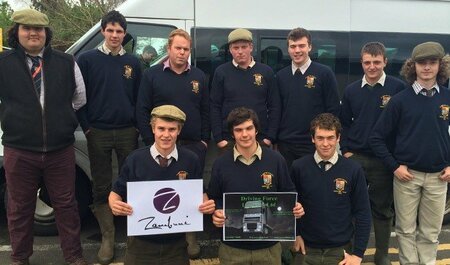 On the 10th May we took 9 students and 2 members of staff to the Inter agriculture college Clay competition. It was held at Moreton Morell college in Warwickshire, there were teams from all over the country including The Royal Agriculture College, Sparsholt and Hartpury.
There was over 30 teams that entered and we finished 5th and 9th overall. Alex Donovan won the 16 years and under title. Hannah Gibson our Admissions Assistant also won the Staff competition and James Bianchi Game keeping Tutor finished 2nd.
The Team are very grateful to Zambuni PR, Driving Force Logistics and Top Gun clothing for their sponsorship.
Categories: Sports