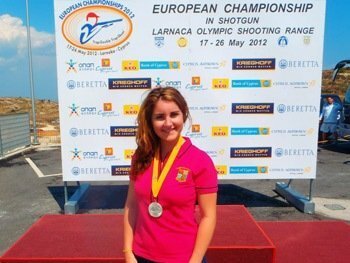 Congratulations to Hannah Gibson a member of the College's Admissions Team who was part of the Great Britain junior ladies team in the European Championships for Clay target shooting.
She recently competed in Cyprus in the Olympic Skeet Discipline and finished 11th overall from over 30 competitors with Hannah and two other girls winning the team silver medal.
Photos shows Hannah and the team.