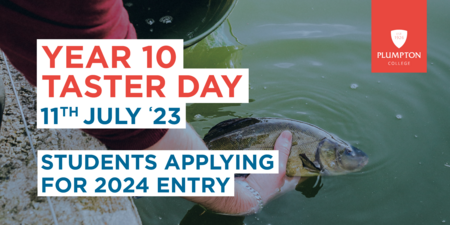 Take the opportunity to experience two courses of your choice at our Year 10 Taster Day!
The Taster Day runs from 9:00am - 3:15pm on Tuesday 11th July 2023, with the opportunity to book one subject in the morning session and another subject for the afternoon session.
You'll be able to get a taste of what student life is like at Plumpton College and this day will introduce you to the college with the chance to try different two courses you're considering studying with us in September 2024.
You'll learn about what's involved in completing the course and the split between academic work and the development of technical skills. It'll be a great chance to meet tutors and other prospective students.
Students must partake in both a morning and afternoon session. A school-authorisation form and parent/carer consent is required and students are expected to stay for the full Taster Day. You can find out more information by clicking the button below.
Location
Plumpton College