Teachers in Agriculture - Recruitment Event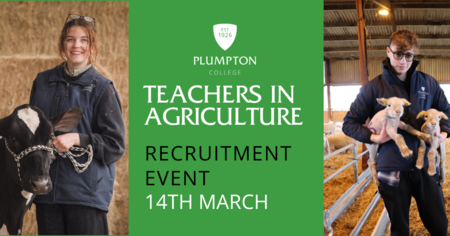 We are holding a staff recruitment event for agriculture teachers on Tuesday 14th March 6 - 8pm.
Come and see our outstanding facilities for yourself. Meet us in our new Agri-Food building to learn more about a teaching career and how we can support industry specialists with teacher training.
This is a drop-in session, so there is no need to book. We look forward to seeing you there!