Forestry & Arboriculture Showcase Event
28 February 2019 16:00 - 19:00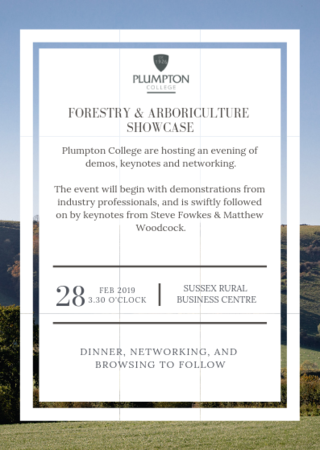 SAVE THE DATE
Our Forestry & Arboriculture showcase event is perfect for those already involved in the industry, new or experienced, and will include a plethora of activities.

The event will begin with a variety of demos from Forestry & Arboriculture experts and equipment manufacturers such as Husqvarna.
Keynotes will then begin with an introduction from our principal Jeremy Kerswell, followed by Steve Fowkes discussing Apprenticeships in Forestry and then Matthew Woodcock on whats to come in the industry in the next 5- 50 years.

There will be plenty of networking opportunities throughout the event, and refreshments will be served from 5.30pm.

Register your interest here and we look forward to seeing you there.
Category: Forestry & Arboriculture