We're very proud of our live-in accommodation at Plumpton. Our excellent residential facilities
on-site accommodate up to 203 students in modern comfortable rooms. Rated as 'Outstanding' by Ofsted across all areas following their recent inspection in March 2016 building on our previous outstanding award in 2013, you'll find them a fantastic place to stay.
With a wide range of budget levels for you to choose from, we accommodate students across all age groups in our live-in accommodation. If you're under the age of 18, we realise that we take the place of a parent, so you can be reassured that we take our responsibility very seriously – your safeguarding is our priority. In fact, if it's the first time you've lived away from home, you can also be guaranteed of great support too. We've put together a number of documents to help you discover all the information you'll need to know about residential life at Plumpton:
Residents' Information Book
Terms and Conditions of Residency
Ofsted Residential Inspection Report – March 2016
Unlike some other residential colleges, Plumpton College offers a full care package for all of its residential students to ensure that they have the best college experience possible. Ofsted have rated our residential provision as "Outstanding" in both our 2013 and 2016 inspections, and their inspectors praised the exemplary care of the students, directly relating it to high student success rates and their good employability. The residential community at the College was described as one that fostered friendships and raised personal confidence through an atmosphere rich in good family values, trust and respect. We offer our students accommodation on a full board basis only, so that we can ensure that all students studying here have all of their needs met and can focus on achieving the best they can on their programme. As a residential student at Plumpton you can look forward to a package that includes:
full board catering (breakfast, lunch, dinner and evening snacks - 7 days a week)
all utility bills
free Wi-Fi in all hostel areas
full 24hr staff support
daily cleaning and maintenance support
access to all enrichment activities and facilities
transport to local supermarkets and doctors' surgeries
Students are housed dependent on their age and gender. Apart from our ensuite rooms, all of our bedrooms have communal bathing and toilet facilities. You'll be responsible for bringing your own bed linen plus you'll need to ensure that you have a TV licence if you choose to bring your own TV. The on-site accommodation comprises over 200 rooms, the majority of which are single but we do also have a very limited amount of shared accommodation available (dependent on the students age and gender). Living in our student accommodation is a fantastic way to meet new people and fully immerse yourself in life at the College. Due to the comprehensive nature of our accommodation package parents and young people can be confident that students will be well looked after and cared for. Our accommodation is heavily oversubscribed and we would recommend applying as early as possible.
For full terms & conditions of college accommodation please click below
Costs
Our costs cover your room for the whole academic year and you may be able to get a grant to offset some of these costs. If you're studying our Level 3 Agriculture and Equine courses you'll be able to access flexible accommodation during your 'routine' periods.
| | |
| --- | --- |
| Type of room | Maximum cost for 2018/19 (before grant) |
| Shared (max 2 person per room) | £4,600 |
| Small single | £5,300 |
| Large single (Standard) | £6,200 |
| Large single (Superior) | £6,600 |
| Ensuite (very limited availability) | £6,900 |
| Room damage / breakages deposit (all students) | £150 |
| Routine room (per week) | £120 |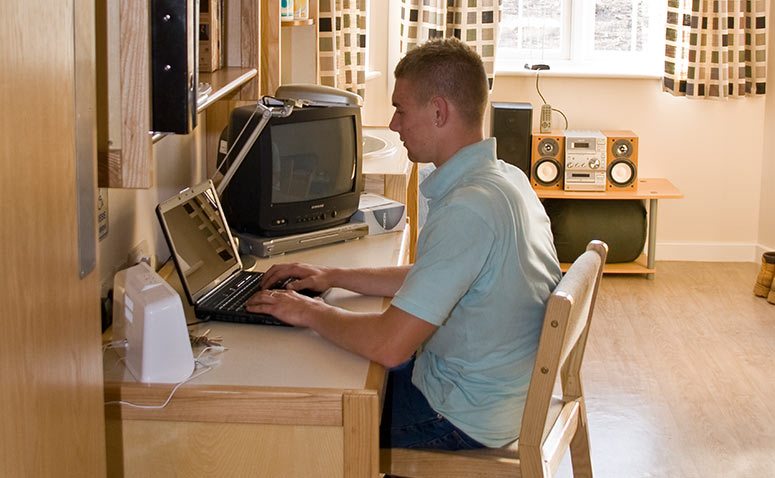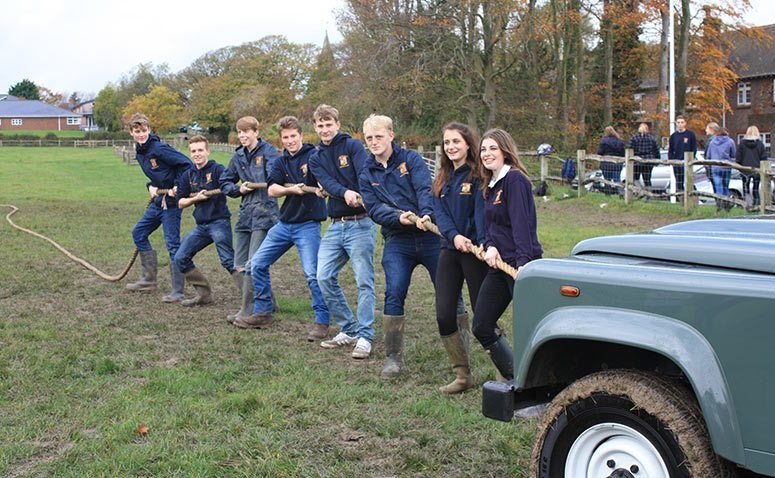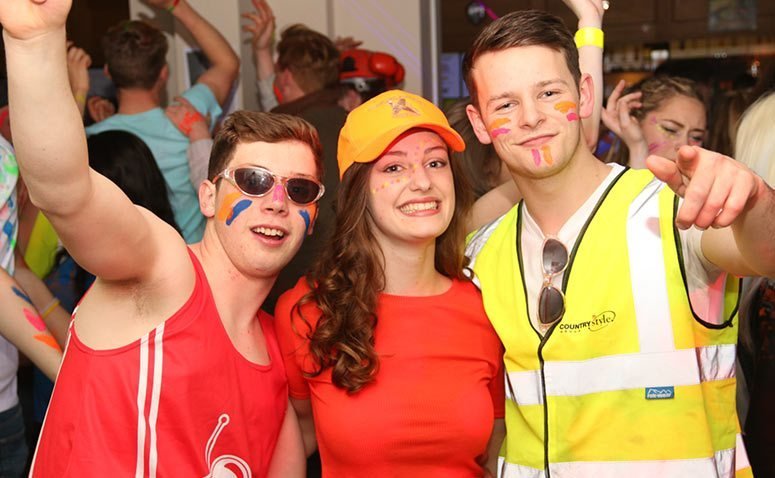 Outcomes for students are outstanding, because they make significant progress in their academic and vocational studies from their starting points, compared to their non-resident peers and students in other local colleges.
Residential Accommodation Allocation Policy
We have great demand for our rooms here at Plumpton. Consequently we have a priority system for allocation. Linked to our Residential Fund Criteria, priority is based on the following conditions, you'll need to show that:
You're on a full-time study programme which may need you to be available on-site at unsociable hours.
You would otherwise be travelling from remote areas not regularly serviced by public transport and travelling daily would be difficult.
An assessment of your ability to live independently.
If you do not meet these criteria and there are room vacancies available, you will be allocated a room. During your application process, you can indicate which type of room you'd prefer. We'll make every effort to meet your requirements where possible.
You can apply for accommodation from the autumn term of the year before you join us at Plumpton. As demand is high, we recommend that you apply as early as possible to help with our planning and room allocation process. We make our room allocation decisions in July. You'll have 14 days to accept or reject the room you've been offered.