Foundation degree
This foundation degree will equip you with the knowledge, understanding and practical skills required for successful employment in the outdoor adventurous activities sector.
The outdoor education facilities at Plumpton College have been developed to include an indoor climbing wall, extensive estate facilities and a residential centre in the heart of Snowdonia which offers a unique opportunity for developing your skills. This foundation degree has a strong focus on the vocational and practical aspects of outdoor education, whilst ensuring student's practice is informed by contemporary academic theory.
Course structure
This course is delivered through practical and theory lectures, expeditions and day workshops. There are also opportunities for expeditions to areas including North Wales, Scotland, the Peak District and overseas locations, as well as the College's centre in Snowdonia.
Areas of study
These include practical activities, philosophies, environmental education, social and cultural aspects of outdoor activities as well as areas such as entrepreneurship. The Work Placement modules in years 1 and 2 provide a valuable insight into the industry and possible contacts for future employment.
Professional accreditation
You will be encouraged to study for industry qualifications, for example, from the Mountain Leader Training Board, the Royal Yachting Association and the British Canoe Union. Whilst on the course you will have the opportunity to study for National Governing Body (NGB) outdoor education related qualifications, and to undertake a work placement which provides a valuable insight into the industry and enables you to make possible contacts for future employment.
This course is validated by the University of Brighton and delivered by Plumpton College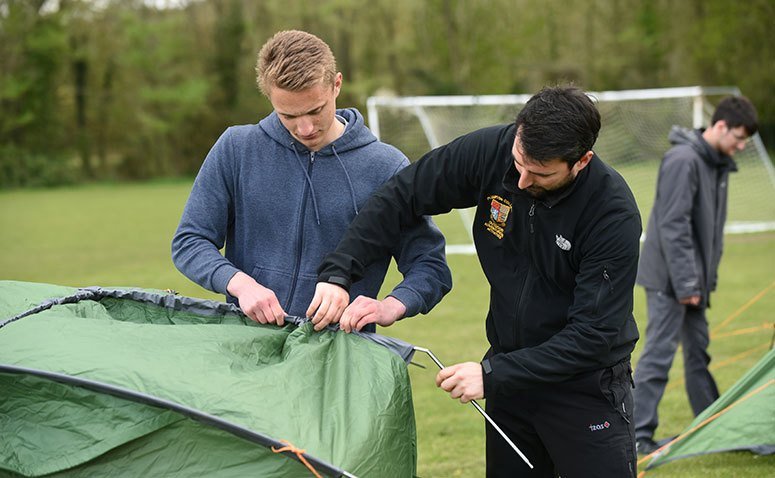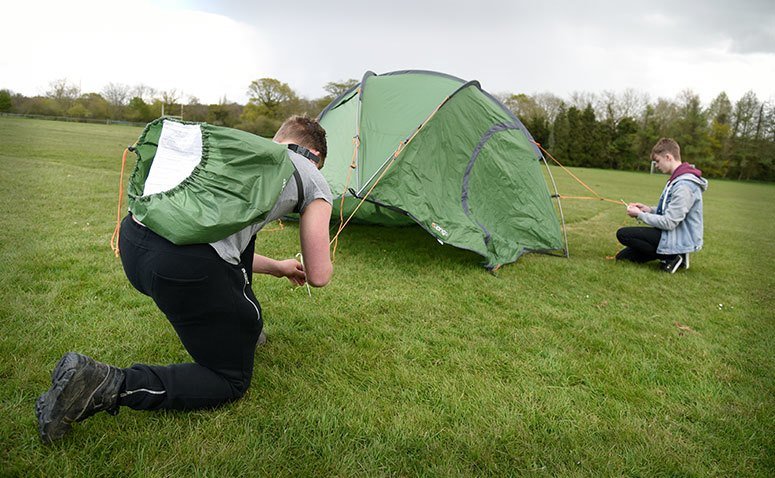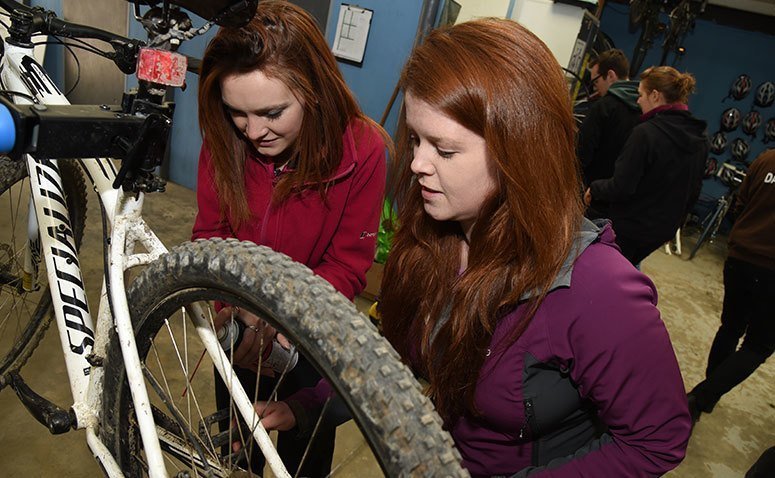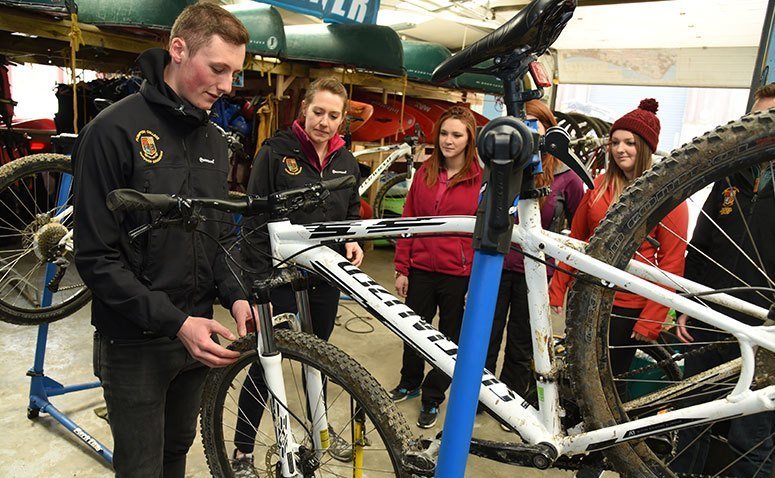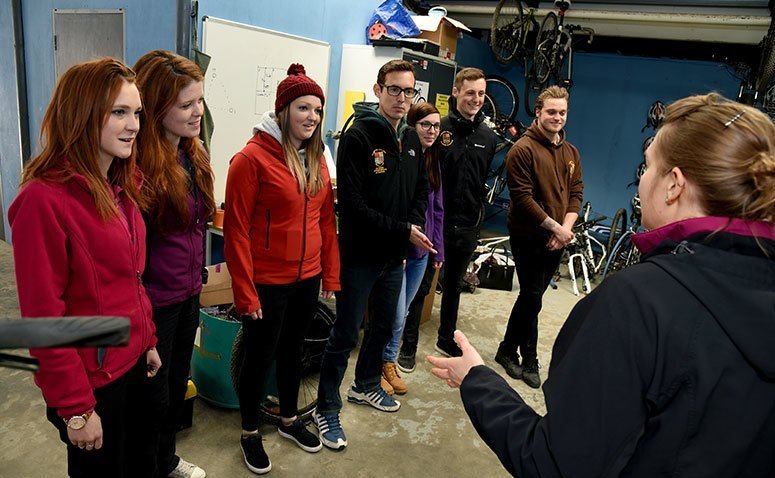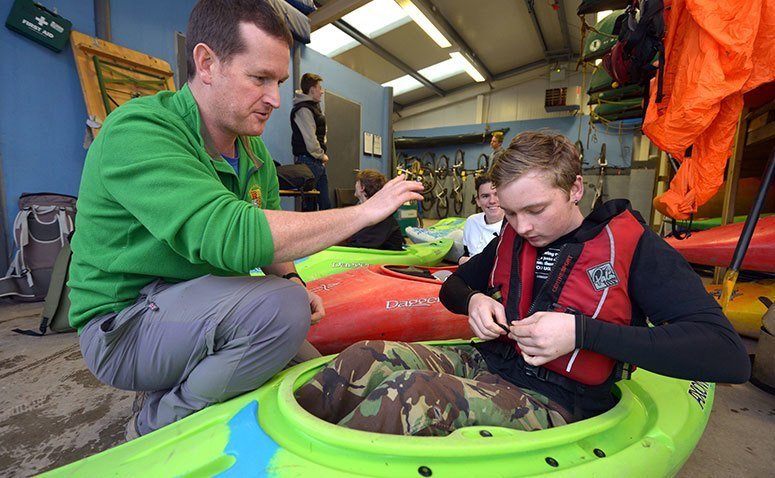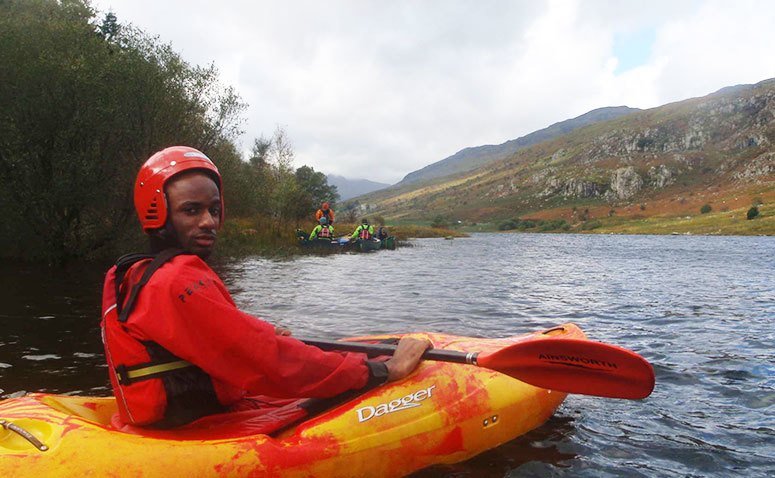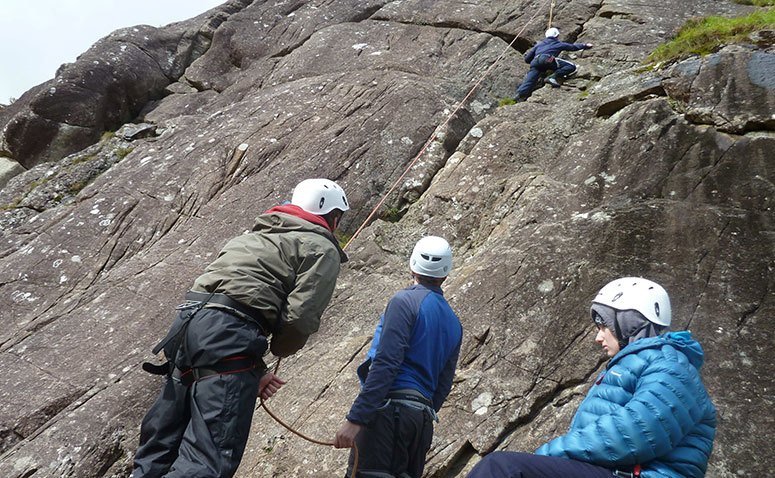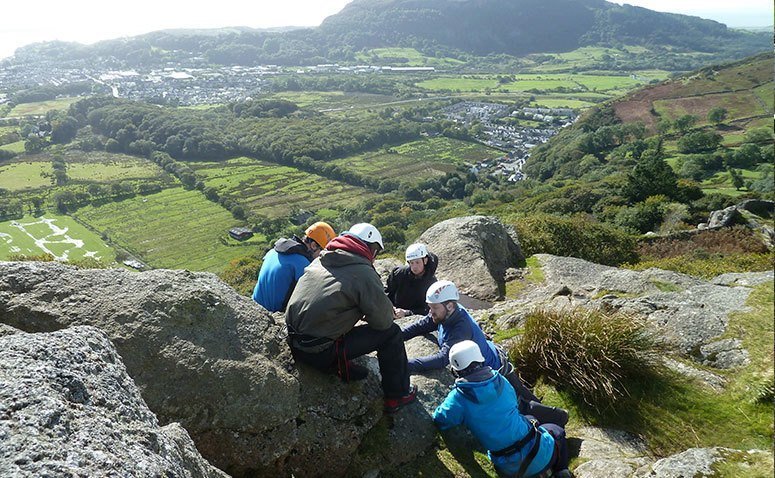 Entry Requirements:

Typical entry requirements: 2 A-levels (grade D) or BTEC Extended Diploma (MPP)

Duration:

Full time: 2 years

Part-time: 4 years

UCAS Details:

The UCAS code for this course is N891.
The teaching on my course has been absolutely first class. The lecturers are, without fail, approachable and personable and they inject just the right amount of humour into sessions to provide a fun learning environment. Not only are they all qualified outdoors instructors, they are also adept at teaching the academic side of the course.

I came to Plumpton hoping to find a career path that I would enjoy. But through the learning and the laughter I found something perhaps more important – myself!
Facilities
All of the courses utilise the resources available on the extensive College campus, the nearby South Downs National Park and locations around the UK. Students will participate in a range of activities including rock climbing (indoor and outdoor), kayaking, canoeing, sailing, mountain biking and navigation. The department has a wide range of equipment for student use, and the department staff are able to offer an extensive level of knowledge and expertise.
During 2012 the College opened its new Centre in Snowdonia National Park, North Wales. Bwlch Mwlchan has been developed in partnership with the National Trust and provides bunkhouse style accommodation. The centre offers an ideal location from which to participate in a wide range of activities throughout the area and will benefit students across the range of Outdoor Adventurous Education courses.
More information about our Snowdonia Centre.
Future Opportunities
Graduates will be in a position to apply for supervisory or instructor positions in a number of areas within the outdoor educational sector.
These may include outdoor education centres, specialist centres that cater for students with challenging behaviour, the wider national and international expedition industry, adventure travel services and freelance instructional work.
Students may also be able to progress to a BA (Hons) in Outdoor Adventure Facilitation also run at Plumpton College.
Modules
Year 1
Practical Outdoor Adventurous Activities
Concepts of Outdoor Education
Research Methods
Expedition Skills
Interpreting the Environment
Experiential Learning & Water-Based Activities
Optional Modules (Year 1)
Entrepreneurship 1
Applied Anatomy & Physiology in Outdoor Sport
Work Placement 1
Outdoor Professional Development
Year 2
Management of Learning
Education & Practical Outdoor Activities - Water-based
Project 2
Outdoor Learning for Environmental Sustainability
Work Placement 2
Education & Practical Outdoor Activities - Land-based
Statistics
Optional Modules (Year 2)
Biomechanical Analysis
Health, Wellbeing & the Outdoors
Nature Photography
Contemporary Study
Sports Psychology
Skill Acquisition & Sports Performance
Philosophical Issues in Outdoor Education
Bushcraft Theory and Practice
Applied Snow Sports
Career Development
Ready to take the next step?
Apply for this course online now to begin you journey towards a qualification in Outdoor Adventurous Activities.
Talk to us
Not quite ready to apply yet? We are happy to discuss courses and help you find the perfect fit.
Other courses that may interest you