Level 1 | 14-16 Course
COURSE OUTLINE
If you're looking for a sound basis to start your motor vehicle studies, this is the course for you. You will learn practical skills and theory and understand the importance of working in a safe workshop environment. The course runs alongside your own GCSE study.
COURSE CONTENT
You can look forward to a varied programme of modules that also includes a work placement. Modules include:
Spark ignition system maintenance
Tools, equipment and materials for vehicle maintenance
Vehicle driveline maintenance
Vehicle electrical foundation skills
Vehicle lighting system maintenance.
Course details
Dates & Location

September 2022

Duration

2 years, part-time

1 day per week

Costs

Materials fee: £150
Entry Requirements
Electively Home Educated
Students must have been out of education and home schooled for at least 6 months prior to enrolling.
Applicants must be 14 years of age or older by 31st August of the year of applying.
School Students
Applicants must be 14 years of age or older by 31st August of the year of applying.
A service level agreement must be agreed and signed between the College and participating School before learners can be enrolled.
The school must be in agreement with the application and agree to pay the fees.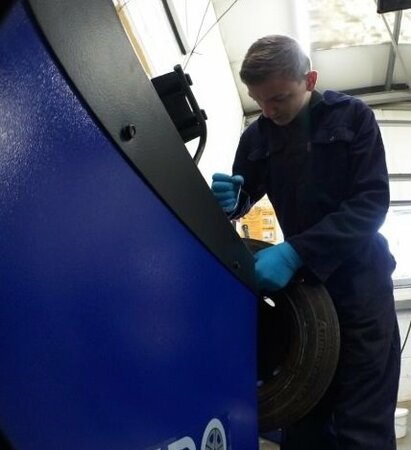 I chose this course because I wanted to learn more about cars as it is something I am interested in. I particularly like the practical side of the course and I learn something different every week. I am going to stay at Plumpton College to study Level 2 Vehicle Maintenance. For the future I would like to be a mechanic and start my career within the motor industry.
Future Opportunities
Students usually come into college at age 14 and are on a two year programme. On successful completion of this they are then in a position to apply for a place on the 16+ full time study programmes. Towards the end of the second year this is discussed with students as part of the progression tutorials.
On applying for a 16+ course students will be required to attend an interview for the course and will be processed as a new applicant.
Once students are a 16+ programme they are also in a position to apply for bursaries to support learning, travel etc.
Ready to take the next step?