Level 2
Metalsmithing is an important skill, very much in demand in a number of industries.
This one-year programme, suitable for school leavers, will give students the skills needed to be able to work within the Metalsmithing industry.
The programme naturally provides progression on to the Level 3 Diploma/Extended Diploma in Metalworking where these skills will be even further developed.
These are a suite of level 2 qualifications which can be studied in a variety of combinations to allow flexibility and to help you to develop your Metalsmithing knowledge and skills.
Level 2 Certificate: you complete 2 subjects to study
Level 2 Extended Certificate: you complete 4 subjects to study
Level 2 Diploma: you complete all 6 subjects
Tutor
Anthony Holmes
Qualifications Gained
BTEC First at the level studied (outlined above)
Plumpton College Certificate
Additional work related qualifications
College award, Functional Skills or GCSEs in English and maths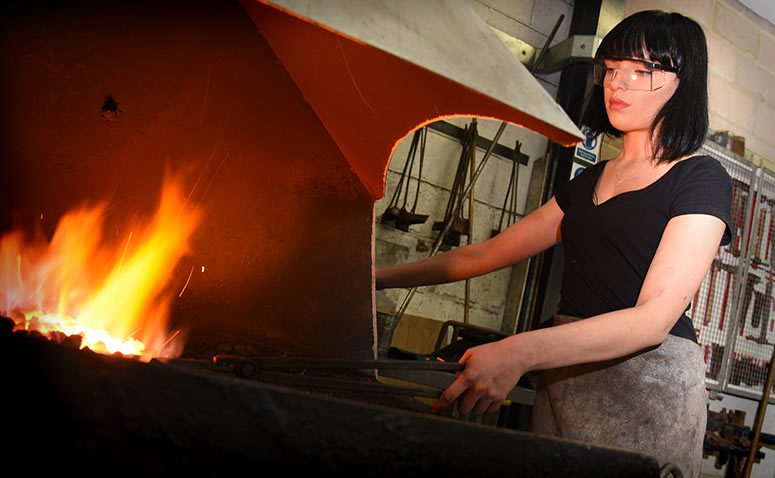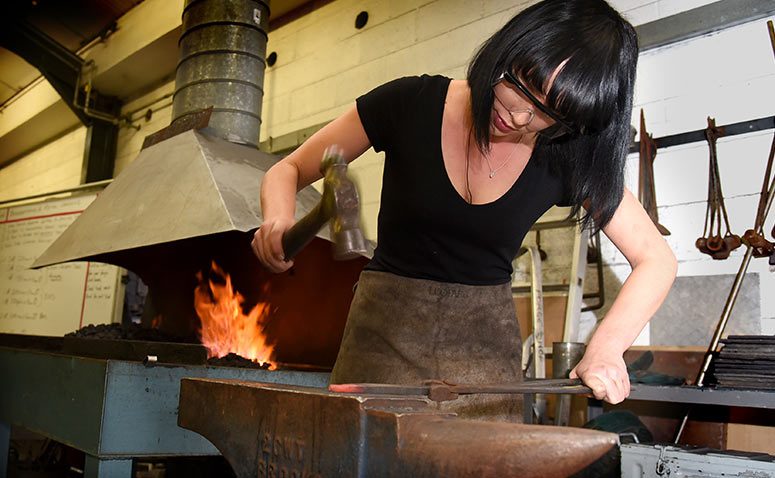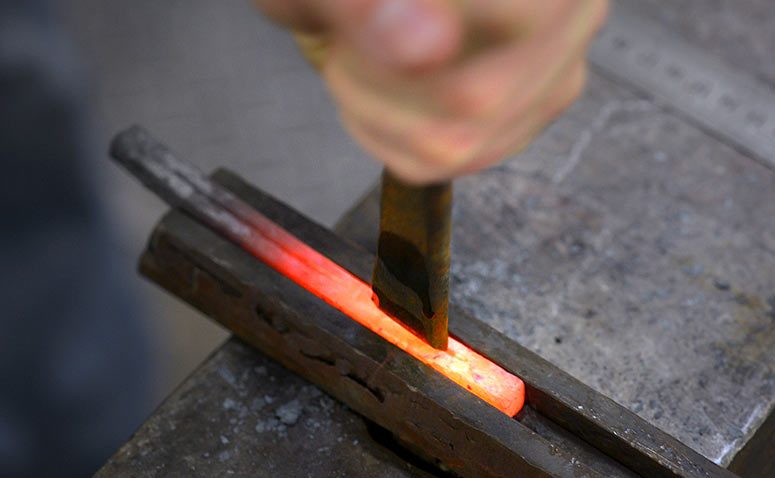 Entry Requirements:

Either:

You'll need to have achieved 2 or more GCSEs grades 9-3 (previous grades A-D)
Successful completion of a related Level 1 qualification plus GCSE English and Maths

Mature students without the above requirements will be considered

Dates & Location:

September 2018

Duration:

1 year, full-time

3 days per week
I've now completed my Level 2 course and I'm in my final year of Level 3 Extended Diploma. I particularly enjoy drawing and designing and making useful things.

My favourite part about Level 3 has been experimenting at the forge with new connection techniques.
Facilities
We've made sure that our metalsmithing and blacksmithing facilities are first class here at Plumpton; investing heavily in state of the art equipment in our workshop for you to use.
You'll work closely with your tutors as you develop your skills in design, drawing, metalworking and silver jewellery.
Future Opportunities
Following satisfactory completion of the programme, students may progress on to the BTEC Level 3 Certificate, Subsidiary Diploma (1 year), Diploma (1
year) or Extended Diploma (2 years)
Start their own metalsmithing workshop
Apprentice Vehicle restorer
Sheet metalworker
Apprentice to a Jeweller
Apprentice Silversmith
Apprentice to a Swordsmith
Apprentice to a Gunsmith
Working as a Blacksmith
Modules
Core units
Forgework Preparation, Processes, Techniques and Safe Working
Forgework Construction Tools, Techniques and Safe Working
Specialist units
2D Visual Communication
Using Ideas to Explore, Develop and Produce Art and Design (silversmithing)
3D Design Briefs (silversmithing)
3D Design Crafts Briefs (silversmithing)
Application of Welding Processes
Fabrication Techniques and Sheet Metal Work
Working with Blacksmithing Specifications and Calculations
Introduction to Land-based Workshop Practice
English & maths
Ready to take the next step?
Apply for this course online now to begin you journey towards a qualification in Metalworking.
Talk to us
Not quite ready to apply yet? We are happy to discuss courses and help you find the perfect fit.
Other courses that may interest you