Level 3 BTEC & Football Academy
Plumpton College in conjunction with Lewes FC offers an exciting, prestigious and unique partnership, combining both an academy of footballing excellence and a football focused vocational qualification.
TRIAL DATE: SATURDAY 7TH MARCH, 2020 . 11.00 - 16:00
Booking is essential as spaces are limited, please register via the link below:
The academy is recruiting female players with outstanding ability now to begin study and training with the option of living on site at Plumpton in September 2020.
Female students aged 16-18 have the opportunity to train under elite UEFA B licence coaches and compete in the AOC Sussex Leagues, while having access to excellent teaching provision at Plumpton College to set themselves up with a secure foundation for their future.
The two-year programme allows students to focus on realising their full potential as football players and the opportunity of being scouted for the semi-professional Lewes FC first-team, whilst studying a wide variety of football and sport-related units that will set themselves up for a future career in the sector.
Plumpton College's ambitious and passionate ethos works in collaboration with Lewes FC's world-renowned equality stance that splits its resources and pay equally between its men's and women's teams.
Our academy accommodation provision allows our elite athletes to live on site, enjoy a well-balanced diet, have access to gym and training facilities, with transport provided to Lewes FC training facilities. There are also residential scholarships on offer to support players from further afield.
The Level 2&3 BTEC Extended Diploma in Sport is a well-recognised and renowned qualification with modern, career relevant units. The content is a mixture of theory lessons, practical sessions and external examinations. In addition to this, academy students will have 6-8 hours of structured training throughout their week.
All of our students undertake a relevant and meaningful work experience placement to capitalise and develop on their skillset. We work with local businesses, schools and football partnerships to develop and maintain the community liaison, and fantastic reputation of both Lewes FC and Plumpton College.
Course Content
On the pitch...
Students will be coached in a set-up which is led by UEFA B-Licence coach Simon Parker, first team manager of Lewes FC in the English FA Championship and who has Premiership experience.
Students will develop their existing skills and talents and improve their versatility, strength and conditioning which will be monitored on a regular basis and modified to ensure injury prevention
Students will have access to a qualified sports therapist
Students will be "owners" of Lewes Football Club.
Students will be offered opportunities to gain additional qualifications such as the FA Level 1 Football Coaching
Students will have the opportunity to trial for the county, as well as local and national clubs.
Off the pitch...
Students will study a number of relevant sector related units which may include:

Professional Development in the Football industry
Practical Football Performance
Anatomy and Physiology
Sports Leadership (Football)
Application of Fitness Testing
Research Methods
Fitness, Training and programming for health, sport and well being
Coaching for Performance in football
Rules, Regulations and Officiating in Football
Development and Provision of sport
Current Issues in Football
Work Experience in Football
Investigating Business in Sport and the active leisure industry
Skill Acquisition in Football
2 x 30 hour work experience placements

Students have access to live on site in our "academy accommodation"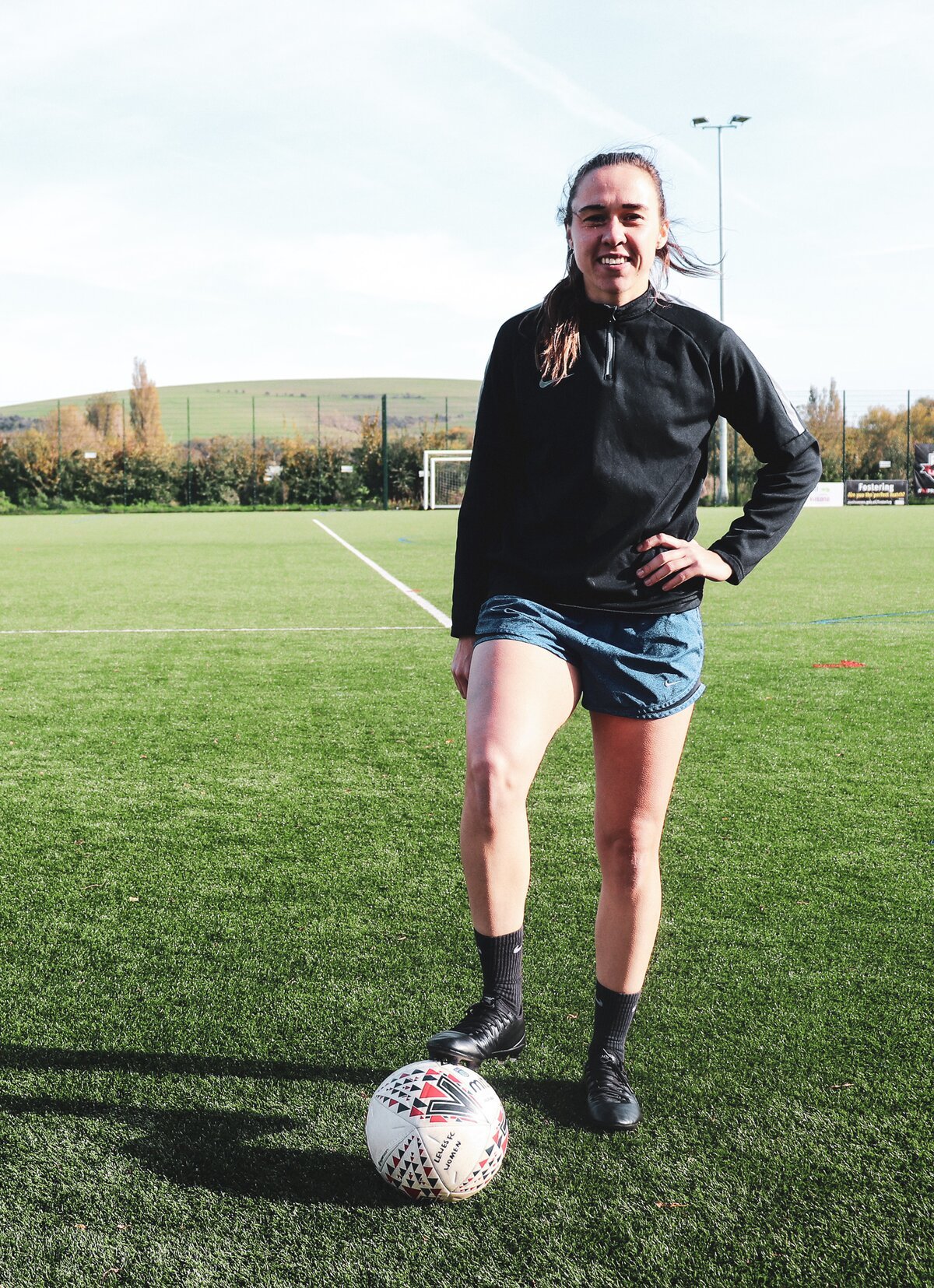 Entry Requirements:

In order to apply to the following courses, students will need to make the minimum grade criteria which are listed below to be enrolled on the level 2 or 3 sport programme.

Level 2 Diploma in Sport

Minimum of 2 GCSE' s grade 3-9. Students must have undertaken their Maths and English, but support will be provided to help students achieve their maths and English qualifications.
Successful completion of a related Level 1 course in another area, having studied GCSE English and Maths.

Lewes Academy Progamme

In order to be a part of the football academy, students must have the above but also currently be playing for a football team.

Level 3 Extended Diploma in Sport

Minimum of 4 GCSE's at Level 4-9, including Maths and English.

OR

A minimum of a merit in Level 2 Sport, with 3 GCSE's at level 4-9, with English and Maths.

Lewes Academy Progamme

In order to be a part of the football academy, students must have the above but also currently be playing for a football team.

The expectations that we place upon our academy students project modern values, along with the core code of conduct and disciplinary policies at Plumpton College and Lewes FC alike. Our foundations of professionalism and respect ensure that our academy students flourish within their learning and practical environment.

Dates & Location:

Once we have received your application you will then be invited to book onto a football trial date.

Successful players will then be invited to interview by one of our dedicated staff members.
Future Opportunities
Students who embark on our programme are fully supported when embarking upon their future progression. The BTEC level 2&3 in Sport allows our students to progress on to a range of different pathways. The vibrant and modern range of courses allows students to have a realistic insight into some of the fantastic areas of sport development. Some of the progression ideas include:
University: to study a multitude of courses including: Sports Nutrition, Sports Psychology, Media in Sport, Sports Journalism, Physiotherapy. Full UCAS and personal statement writing is given to each student.
Apprenticeships: Working with sporting organisations to develop skills, whilst being paid and earning further qualifications.
Full Time work: Students are given work based experiences throughout their course, with the addition to structured CV support and interview practice to ensure that they are work ready, in addition to their added qualifications
International Higher Education: Students who choose to progress to university can do so through the scholarship scheme. This allows students to embark on a 4 year degree, whilst playing football at recognised universities in USA. Scholarships are dependent on ability and trial dates are held each year.
Elite Performance: Students who excel in their footballing ability may have the opportunity to progress fulltime and be paid for their chosen sport. There are a number of professional and semi professional football clubs.
Entrepreneurial Opportunities: Students who achieve their coaching qualifications may be able to set up coaching businesses. Or become personal trainers or fitness instructors.
Ready to take the next step?
Apply for this course online now to begin you journey towards a qualification in Level 3 Extended Diploma in Sporting Excellence & Performance.
Talk to us
Not quite ready to apply yet? We are happy to discuss courses and help you find the perfect fit.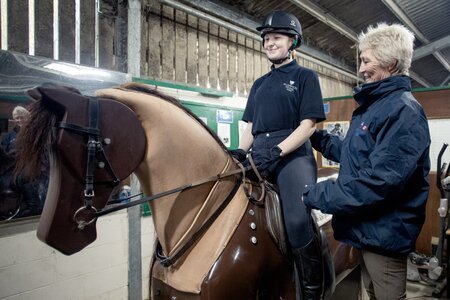 Hire our equine facilities
Discover our facilities available to hire, including indoor and outdoor schools and mechanical horse
Book a bespoke tour of our Netherfield Site
For a personal tour of our Netherfield site