Level 2
Love horses and want to start a career in the equine industry? This introductory course equivalent to GCSE Level is designed to give you the skill and knowledge needed to work in the horse industry.
You'll get a great introduction to the knowledge and skills needed to work with horses including routine duties on a rota basis. Routine duties on the yard at the college will give students a taste of what it is like working with horses on a full-time basis.
You'll enjoy the mix of guided practicals and classroom teaching throughout your course. Plus you'll have time to improve your riding skills at our excellent equine centre facilities on-site here at Plumpton.
Work Experience:- Routine duties on a rota basis are an essential part of the programme. This will involve working on the equine unit carrying out practical duties. Work experience is carried out throughout the year.
Tutor
Lisa Baker
Qualifications Gained
BTEC Level 2 Diploma/Extended Certificate in Horse Care
Plumpton College Certificate in Horse Care
Additional support towards gaining British Horse Society exams
Riding and Road Safety
College award, Functional Skills or GCSEs in English and maths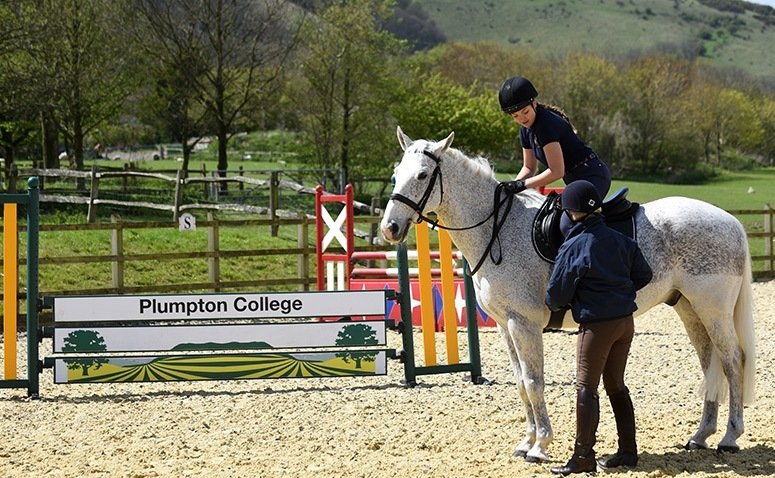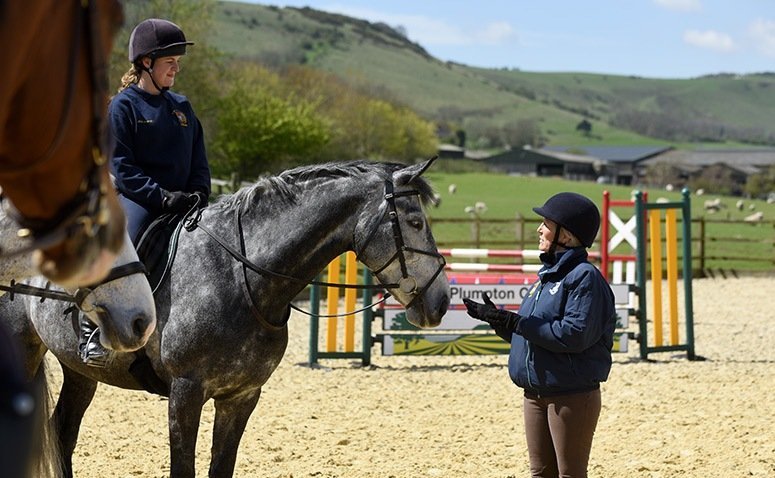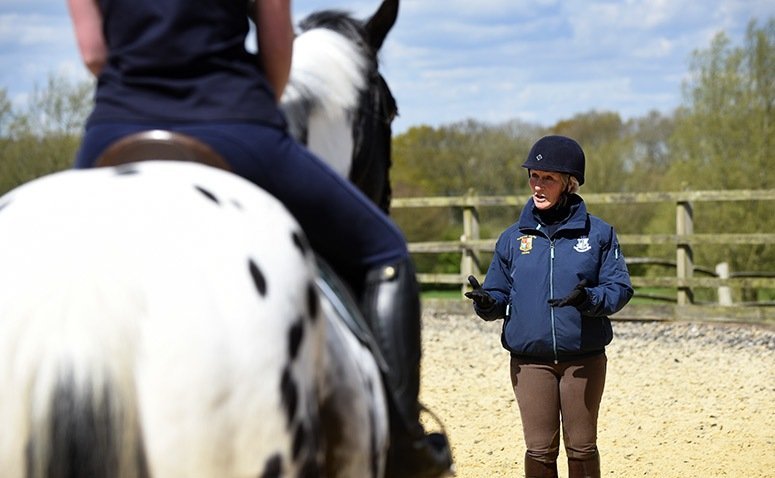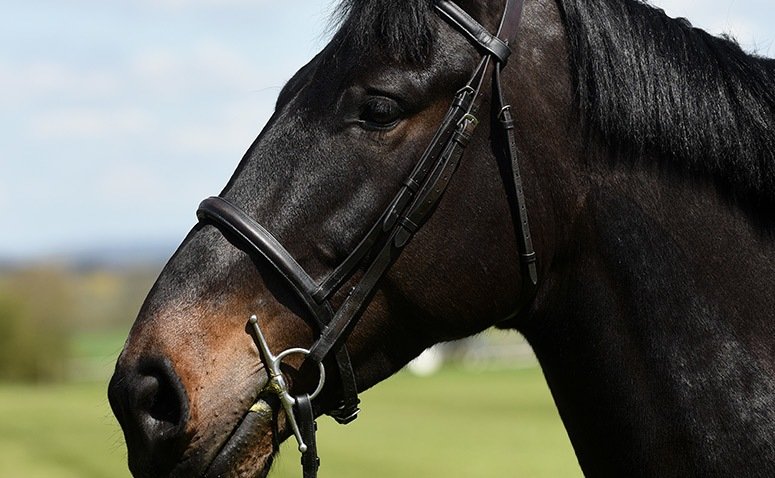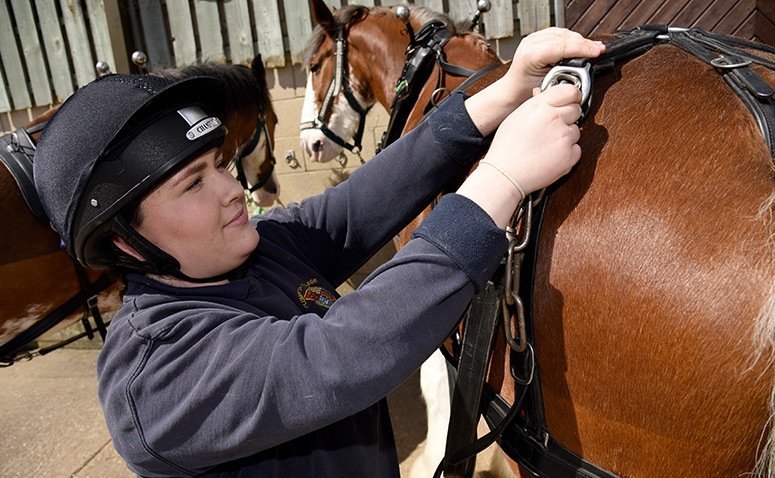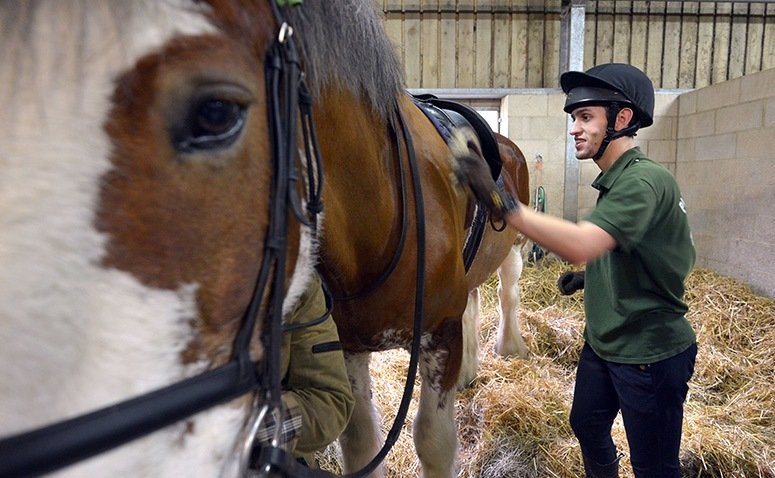 Entry Requirements:

Either:

You'll need to have achieved 2 GCSEs between Grades 9-3 (previous grades structure A-D)
Successful completion of a Level 1 course, having studied English and Maths at GCSE
Portfolio of evidence to show potential working towards a Level 2 with English, Maths and Science at GCSE

Mature students without the above requirements will be considered

Dates & Location:

September 2018

Duration:

1 year

4 days per week
I chose my course as I felt i would be the best course to suit my needs, both from a learning point of view and practically. The practical skills I've gained at Plumpton have really boosted my confidence around horses.
Facilities
We're very proud of our excellent equine facilities here at Plumpton. Lots of space and excellent facilities, you'll get to enjoy lots of hands-on time with our horses as well as building your knowledge of this fascinating industry.
Come and visit our two large schools here at Plumpton
We've got two large indoor schools on-site, complete with galleries, for you to enjoy during your course.
Lots of space for you to enjoy outdoors at our extensive estate
You'll be able to use our 30m x 60m outdoor menege during your course in addition to stabling for 50 horses.
A variety of horses for you to experience and enjoy
We make sure that you get to work with and ride a variety of different horses throughout your time at Plumpton including Shire horses.
The latest equine facilities are available on-site
Keep up with the latest technologies introduced in the industry. You'll get to experience equipment such as a cross-country course, treadmill and weigh bridge.
Future Opportunities
Following satisfactory completion of the programme, students may progress to one of the following:
BTEC Level 3 Subsidiary Diploma in Horse Management
BTEC Level 3 Extended Diploma in Horse Management
Employment in the Equine industry
Work Based Diploma Level 2/3
Modules
Course Programme
You can look forward to a varied programme of modules that also includes a work placement. You'll also continue your English and Maths up to GCSE level. Modules include:
Horse nutrition
Horse handling and exercise
Horse care
Industry experience
Introduction to Biology
English & Maths
Ready to take the next step?
Apply for this course online now to begin you journey towards a qualification in Horse Care.
Talk to us
Not quite ready to apply yet? We are happy to discuss courses and help you find the perfect fit.
Other courses that may interest you