What will you discover at Forest School?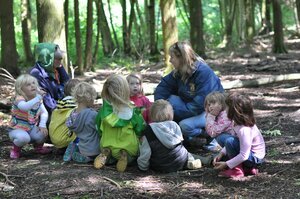 Forest School is a rich and diverse training programme which takes place in the stunning woodlands at Plumpton College.
Our Forest School offering includes programmes for school groups, as well as holiday clubs for individual children, each focused on giving children the opportunity to learn and develop in an inspirational natural environment.
Forest School Programmes for Schools
We are passionate about getting children and young people back into contact with nature so if you have a group of children that would like to come and experience outdoor learning, we are sure our programmes will be highly popular. We believe that the Forest School experience, with its strong element of self-directed learning over an extended period, encourages self confidence, self esteem, problem solving and team building. These all translate into healthier, happier children with improved performance, in terms of both learning and behaviour, back in the classroom.
Call 01273 892020
Email: enquiries@plumpton.ac.uk
Adult training courses and CPD
Our Forest School programme also includes Level 1, 2 and 3 Adult Training Courses and CPD. These courses can lead to an exciting and dynamic career working with children, young people or adults, in nature's wild spaces. These qualifications can equip you to work in a leadership role as an independent practitioner, within a school, or as part of the many other outdoor or environment-based organisations. If you're looking to explore a career in Forest Schools, you'll have the chance at Plumpton to study and work in a brilliant environment.
Course finder
There is so much on offer...
Plumpton Forest School has a wide selection of courses available including:
Forest school programmes for schools from EYFS to KS4
Forest School Training, First Aid and CPD for Adults and young people
Forest Holiday clubs and after school clubs
Forest School Community
Specialist programmes for a special schools
Please get in touch with us to discuss your requirements
Call 01273 890 454
Email: Enquiries@plumpton.ac.uk
Forest Holiday Club Booking Form