Forest Operative Apprenticeship
Level 2
Forestry is the art, science and practice of woodland establishment, maintenance and management, and timber harvesting.
A Forest Operative will carry out the practical operations required to create, maintain and harvest forests and woodlands.
Some will carry out operations across the range from planting to harvesting whilst others will specialise in a particular part of the process. All will need to be able and willing to do challenging work outdoors and, in all weathers, would be expected to be aware of the full range of forestry operations, and to understand the relationship between commercial, environmental and social forestry.
The pathway available is :
What apprentices will learn
Identifying trees and plants
Controlling pests and diseases
Understanding the timber industry
Principles of plant growth and development
How to use equipment correctly
Qualifications Awarded
Apprenticeship Certificate
Level 3 award in emergency first aid at work (in a forestry context known as +F)
Level 2 award in chainsaw maintenance
Level 2 award in crosscutting timber using a chainsaw
Level 2 award in felling and processing trees up to 380mm
Level 1 in maths and English (if applicable)
Harvesting pathway
Level 3 award in felling and processing trees over 380mm
Delivery model
A mix of online knowledge delivery and weekly practical learning at campus which willl include skills and knowledge assessment and undertaking practical learning period qualifications. Quarterly workplace competency and efficiency observation and assessments.
End Point Assessment
Practical exercise
Verbal knowledge questions
Multiple choice online knowledge test
Apprenticeship Graded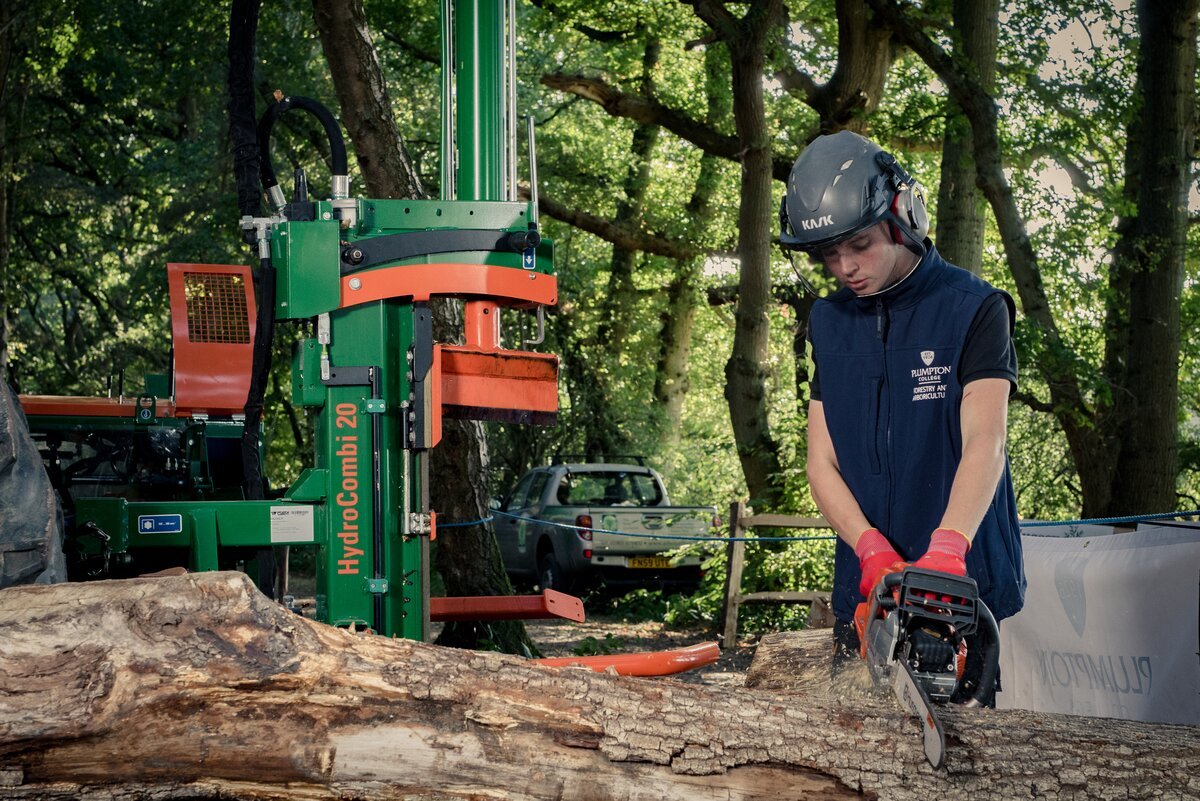 Course details
| | |
| --- | --- |
| Duration | Typically 24 Months |
Entry Requirements
Maths and English assessment.
Job role suitability assessment.
To enrol onto an apprenticeship programme you need to be employed with a contract of employment. If you have an employer lined up or are already employed please contact our Apprenticeship Team on 01273 892127 or via email.
If you do not currently have an employer please visit the main Apprenticeships page for guidance on how to find and apply for an apprenticeship opportunity or register for our Talent Bank service.
Facilities
Apprentices benefit from tutors and work coaches with over 20+ years' experience of working within the forestry sector.
You'll have access to the latest equipment and technology and the college estate and surrounding South Downs National Park.
Apprentices receive discounts on a suite of college courses, such as Level 2 Award in the Safe use of Pesticides.
Ready to take the next step?