Level 2
A career as a fishmonger is hugely rewarding and no two days are ever the same. They carry out a wealth of different tasks and develop a multitude of different skills.
Fishmongers are responsible for preparing and selling fish, and shellfish products, to members of the public. They possess first class customer service and selling skills, and have a deep understanding of the fish and shellfish industry, species identification, preparation methods, and detailed product knowledge. Fishmongers are the face of the seafood industry, interacting with consumers, answering any questions they have, and helping them to make educated decisions on which fish they purchase.
Fishmongers know about a range of fish and shellfish, and the various techniques needed to process and/or produce their products. In addition, they will be able to cut, prepare, package and present fish and shellfish products to the highest of standards.
Food safety and quality produce are of premium importance to a fishmonger. Fishmongers perform a multitude of tasks including raw materials intake and food handling, and developing filleting and other knife skills. They are also responsible for displaying their products in the most attractive way possible to entice customers into purchasing their products.
Apprentices without level 1 English and maths will need to achieve this level, and take the test for level 2 English and maths prior to taking the end-point assessment for this apprenticeship
Some of the Course Content:
The history and development of the fish and shellfish sector
The range of commercially available fish and shellfish species, harvesting methods and fish stocks
The fish and shellfish supply chain
Seasonality and supply and the factors that impact on price and availability
Safe handling and storage of fish and shellfish from receipt to sale, including opening and closing a fish display counter
The principles of product food safety
Stock control, product pricing, traceability and quality assurance
Preparation of the different types of fish and shellfish for retail display and sale
The principles of displaying fish and shellfish for sale
Customer requirements, complaints and how to meet their expectations
The principles of selling fish and shellfish, profitability and how to maximise sales
How to process the sale of fish and shellfish including weighing, packing and labelling
The factors that impact on the commercial success of the business
Basic cooking methods – recipes for a variety of fish and shellfish
Health and safety within the working environment
Careers Hub
We offer impartial careers guidance to all of our students, email careers@plumpton.ac.uk to explore your next step or to book an appointment – we're here to help.
Entry Requirements:

You will need an employer who would like to take you on as an apprentice.

You will also attend college for a minimum number of set hours each week.

You will have ideally have achieved GCSE grades A-E or equivalent. If you have an equivalent qualification, we will also take this into consideration, along with any industry experience you may have.

Dates & Location:

September 2020

Duration:

18 - 24 Months, 1 day a week

Costs:

Non-levy paying employers will share the cost of training and assessing their apprentices with government - this is called 'co-investment'.

From April 2019, you will pay 5% towards to the cost of apprenticeship training and government will pay the rest (95%), up to the funding band maximum.
Ready to take the next step?
Apply for this course online now to begin you journey towards a qualification in Fishmonger Apprenticeship.
Talk to us
Not quite ready to apply yet? We are happy to discuss courses and help you find the perfect fit.
Getting to the college
Find the easiest travel options to get here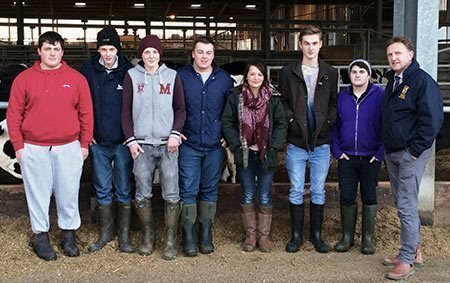 View all our Apprenticeships
At Plumpton College we offer a wide rage of apprenticeships across many departments.
Can't find an apprenticeship?
Is the apprenticeship area you are interested in not listed? Not to worry, contact us with what apprenticeship you are looking for and we will get in touch with more details.