Discover our food skills and butchery courses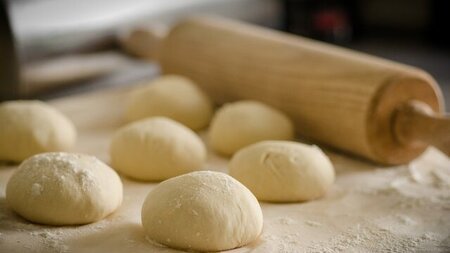 If you're passionate about the food industry we have the perfect course for you.
Excellent facilities at all of our centres means that you can learn all of the practical skills required to prepare food in the perfect environment.
Whether you are already in the industry or hoping to master a new skill we have a range of food skills and butchery courses to suit you.
Course finder
Facilities
Bakery Training Facility
Bakery students will have access to our brand new AgriFood Centre located within the Plumpton College campus.
The AgriFood Cente is home to the Training Kitchens, a practical space for demonstrations, teaching and cooking classes, a fully equipped kitchen, and 12 workbenches with hobs and ovens. There are store rooms and a separate changing area to maintain the highest food hygiene standards.
Meat Skills Training Facility
Butchery students will have access to our meat processing skills facility located at Lambert Farm, within Plumpton College.
The facility can accommodate up to 12 students each at their own butcher block, uses overhead cameras that allows tutors to deliver lessons remotely. The facility is fitted with large cold storage facilities and freezers to serve both the college dining room and the butchery counter at One Garden Brighton, Stanmer campus.