City & Guilds Level 3 Advanced Technical Diploma
If you've already completed your Level 2 Floristry qualification or have existing floral knowledge, this brilliant course will take your skills to a new level.
You'll be able to discover lots of advanced techniques from right across the globe. We've got fantastic facilities here at Plumpton and with a natural environment that will inspire you, you'll get to create some stunning creations for a wide variety of occasions. The course will enable you to concentrate on all aspects of the creative design process.
The course will provide you with a range of specialist technical practical skills and knowledge which will equip you to progress to employment or further learning and training within the floristry industry. You will study a range of topics that are all compulsory and will study creative floral design methods and techniques, botany and business skills. On top of that, you will cover in detail how to produce a range of designs, including tied designs, wired designs, glued designs and designs in different mediums. You will study how to produce floral designs for different events, such as weddings and funerals. You will also learn about current and future design development and innovation in floristry.
An advanced professional and commercial floristry programme, a natural progression from the Level 2 Diploma in Floristry or the Level 2 Technical Certificate in Floristry.
This qualification is aimed at candidates who wish to develop their existing floristry skills. The course consists of 9 units of which all must be passed to achieve the Diploma. Each unit has theoretical and practical content. Written assignments are set for each unit and there are 17 timed practical assessments to pass
To achieve the Level 3 Advanced Technical Diploma in Floristry (540) candidates must successfully complete all the mandatory assessment components.
• Level 3 Floristry – Theory exam
• Level 3 Floristry – Synoptic assignment
• Level 3 Principles of health and safety – Theory exam
• Undertake and review work related experience in the land-based industries (minimum of 150 hours) – portfolio
Work Experience
Study programmes include a minimum of compulsory work experience hours 150 for under 19's and 80 hours for over 19's. These can be achieved through one day a week or block placements. The amount of hours required is dependent on the study programme.
Careers Hub
We offer impartial careers guidance to all of our students, email careers@plumpton.ac.uk to explore your next step or to book an appointment – we're here to help.
Our mission is to pair students with their ideal employer and to support them continuously during the placement.
There is flexibility on how students complete the placement; it can be during non-college weekdays, weekends, in blocks or over the holiday period. You will receive all of the necessary information during your interview, and if you have any queries in the meantime please contact workexperience@plumpton.ac.uk
Qualifications Gained
City & Guilds Level 3 Advanced Technical Diploma
College award, Functional Skills or GCSEs in English and maths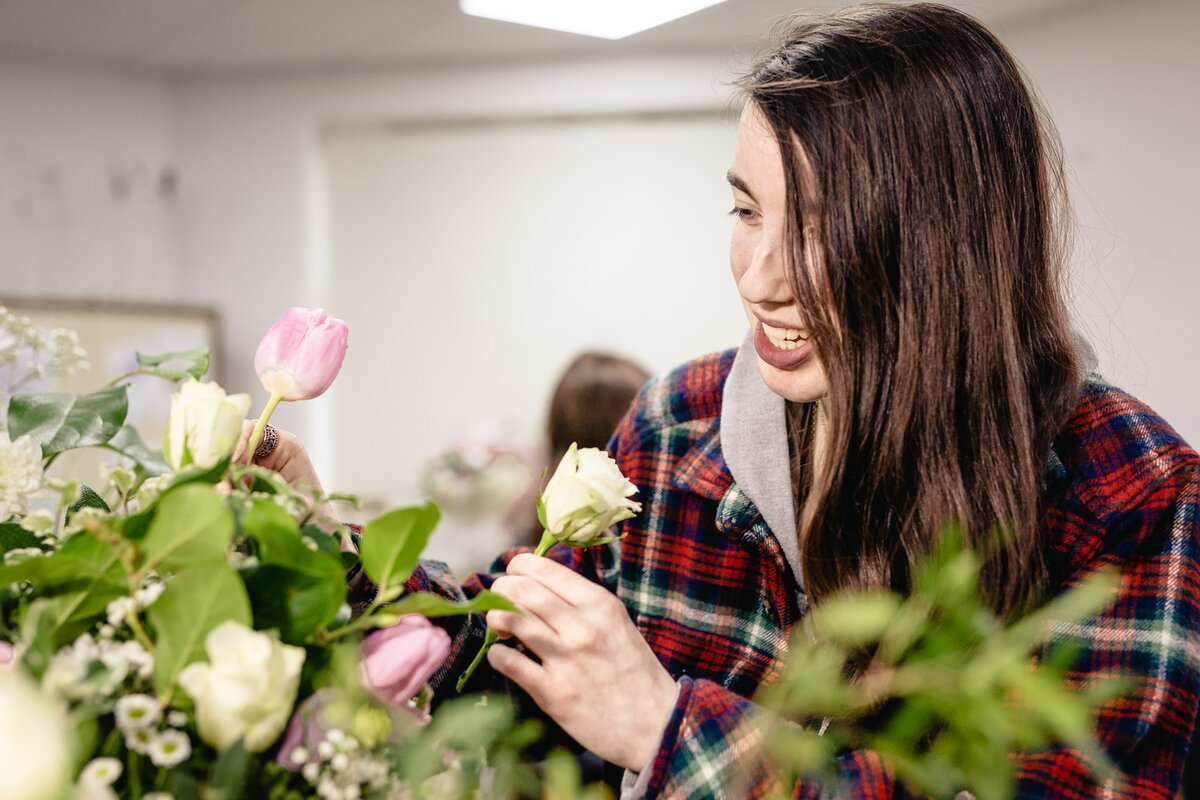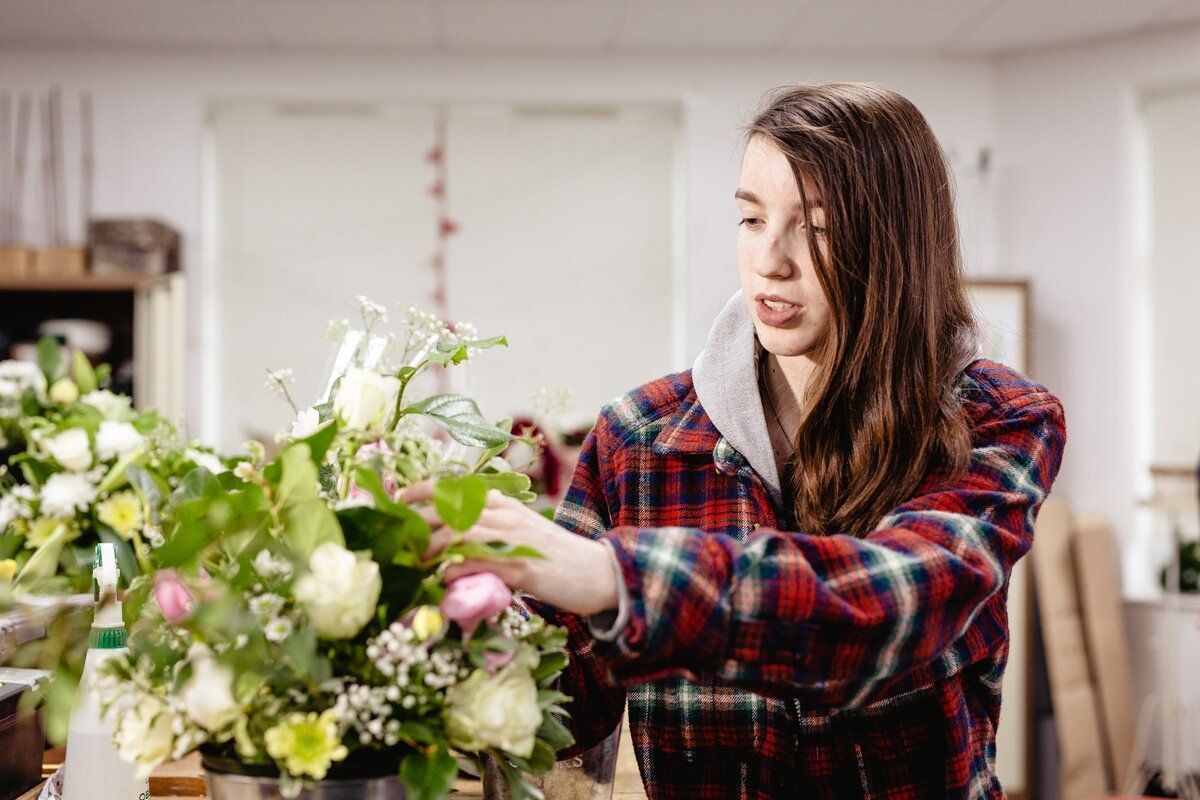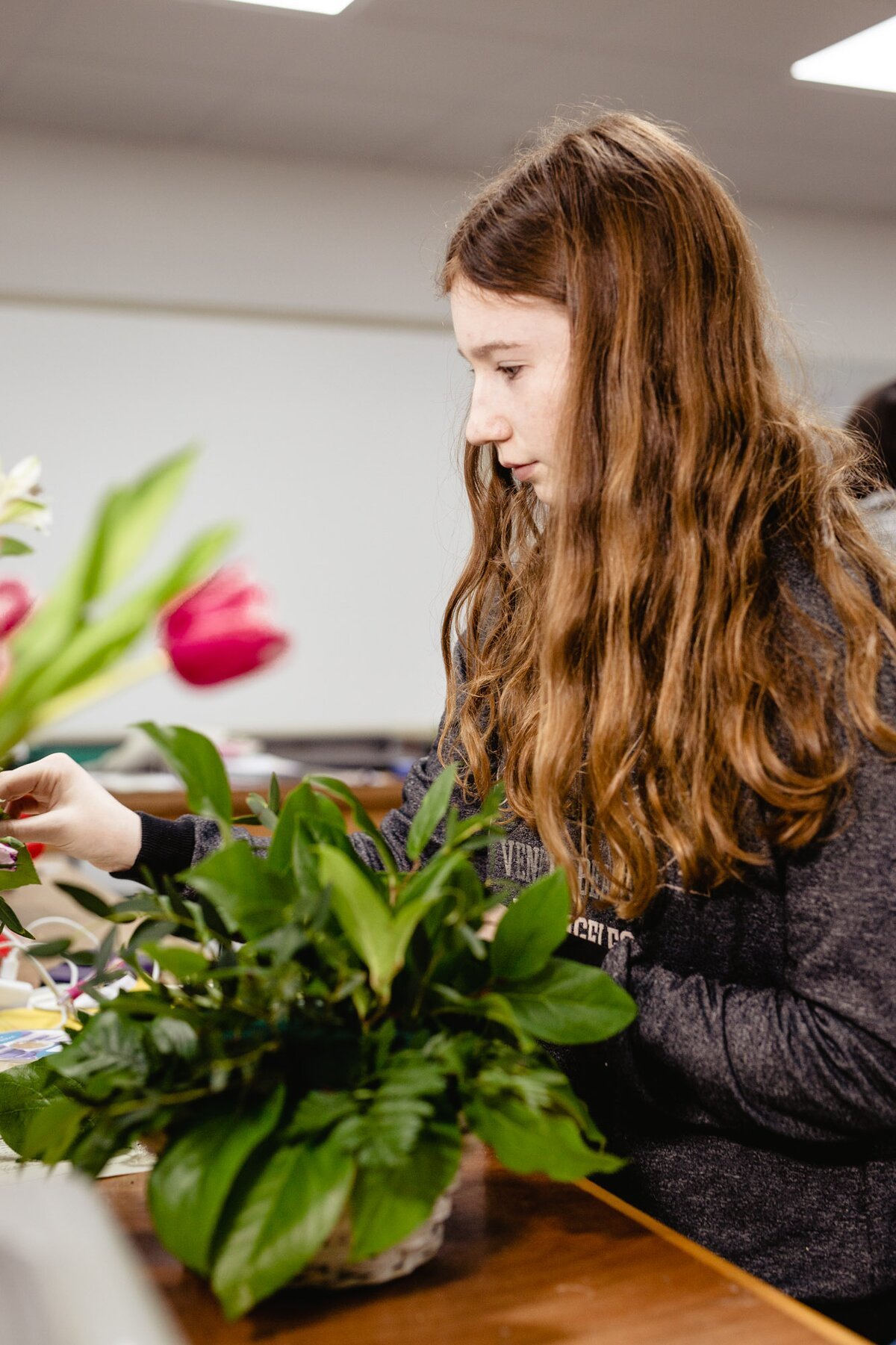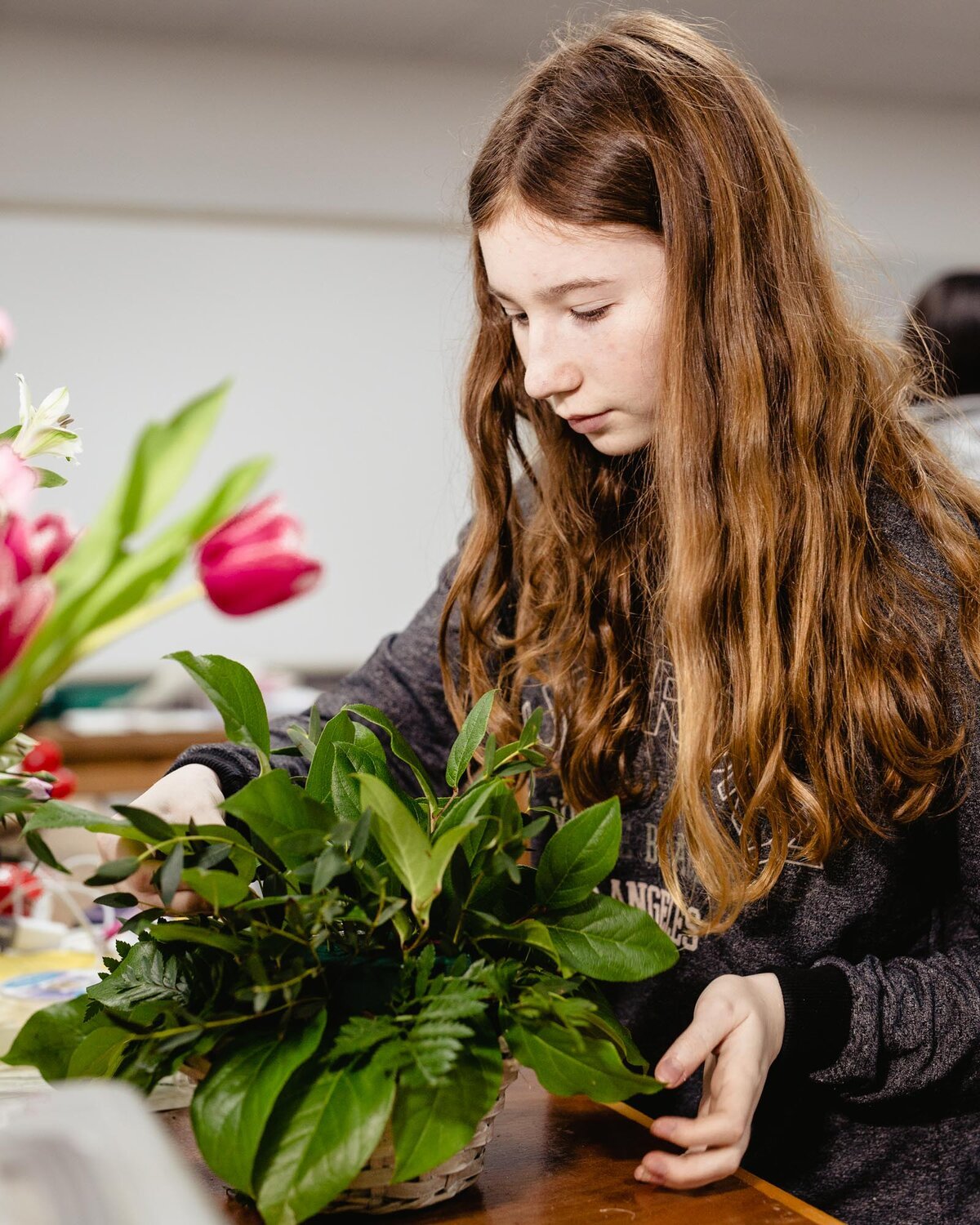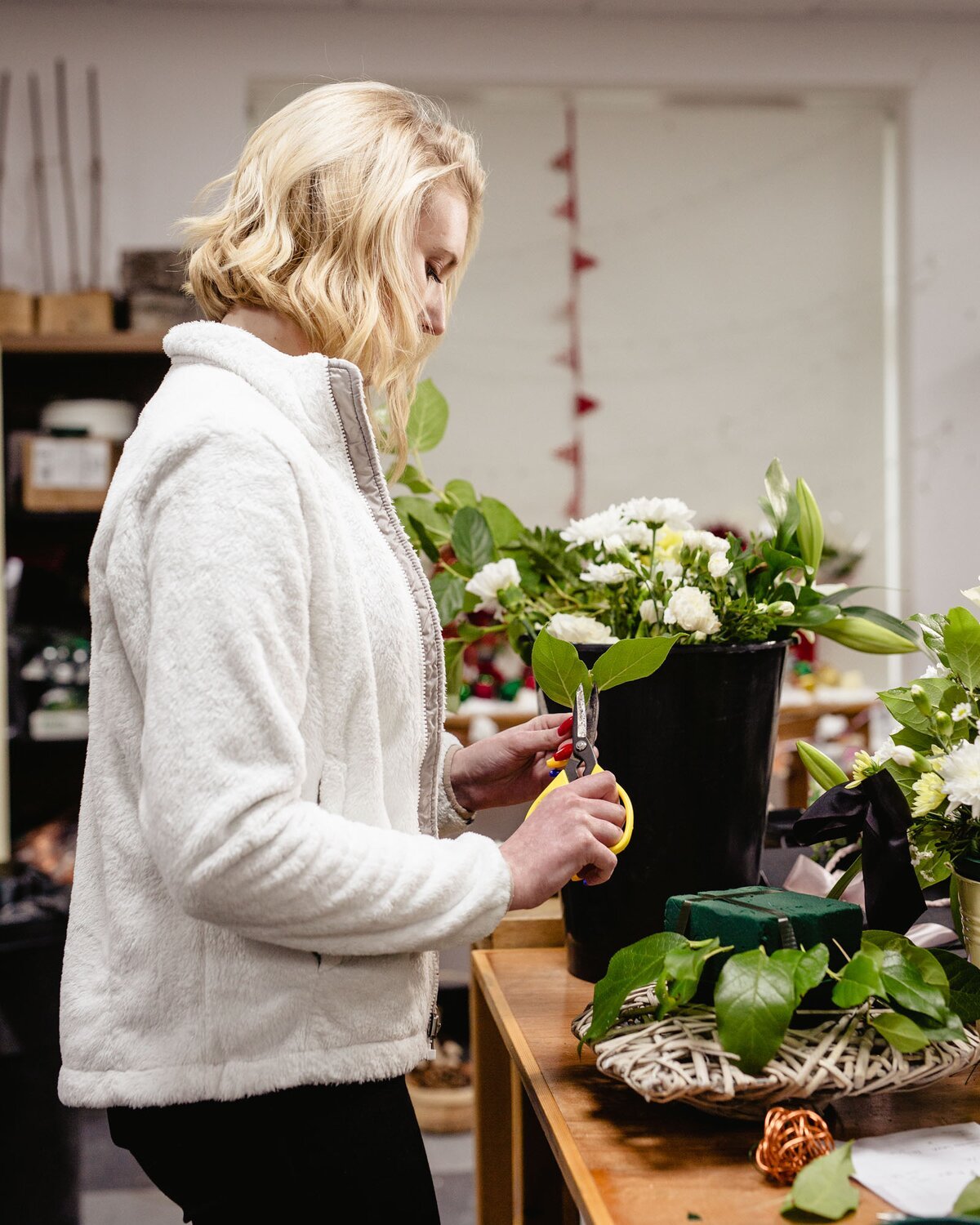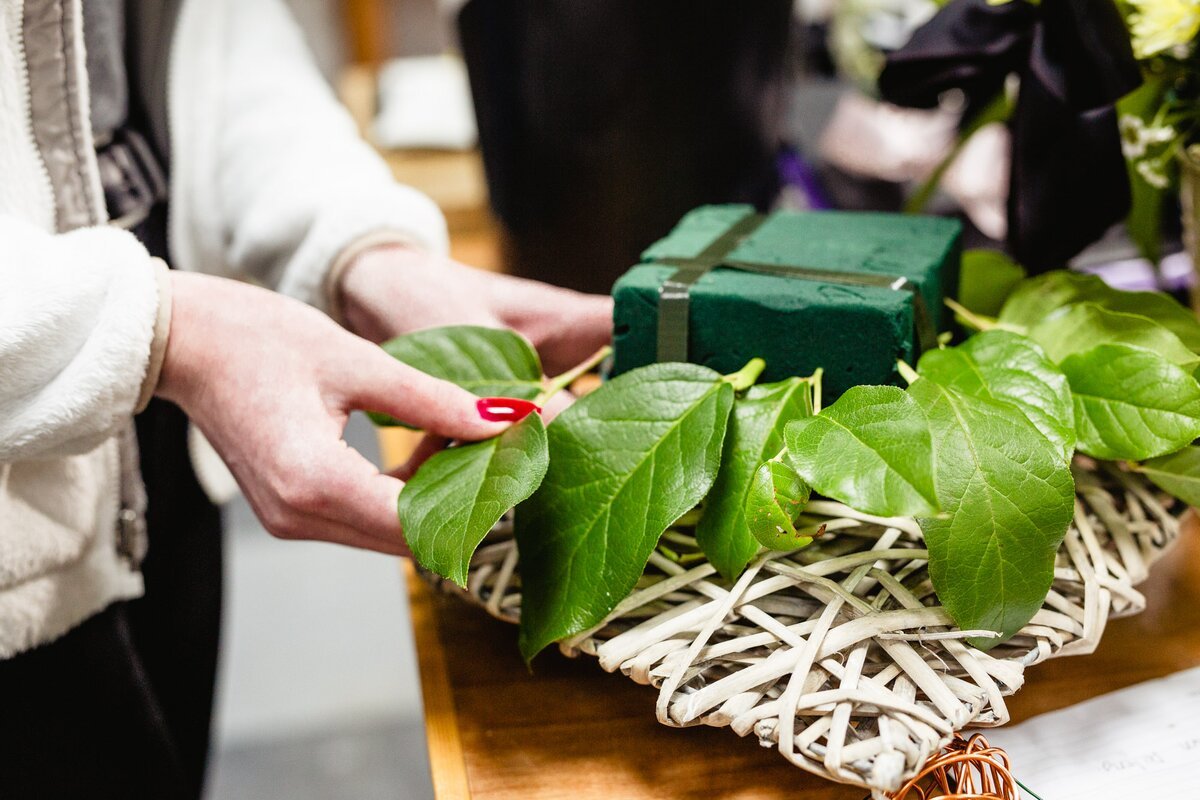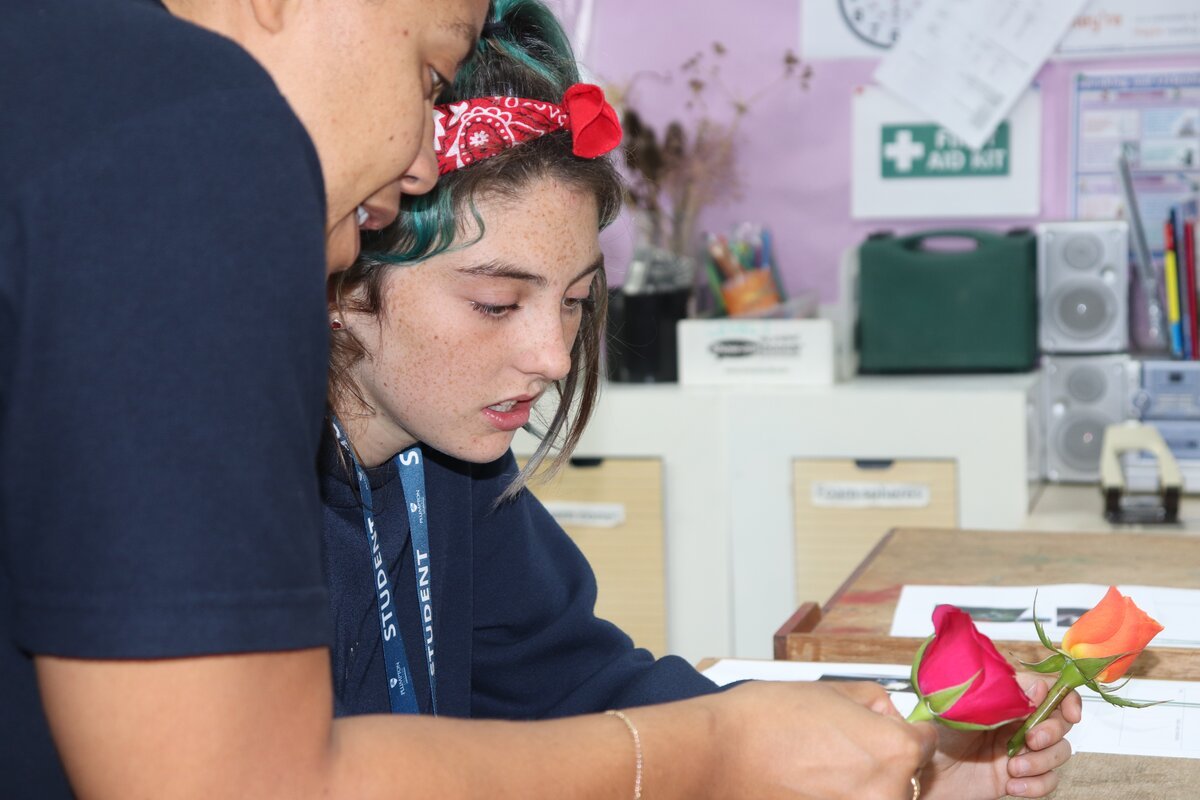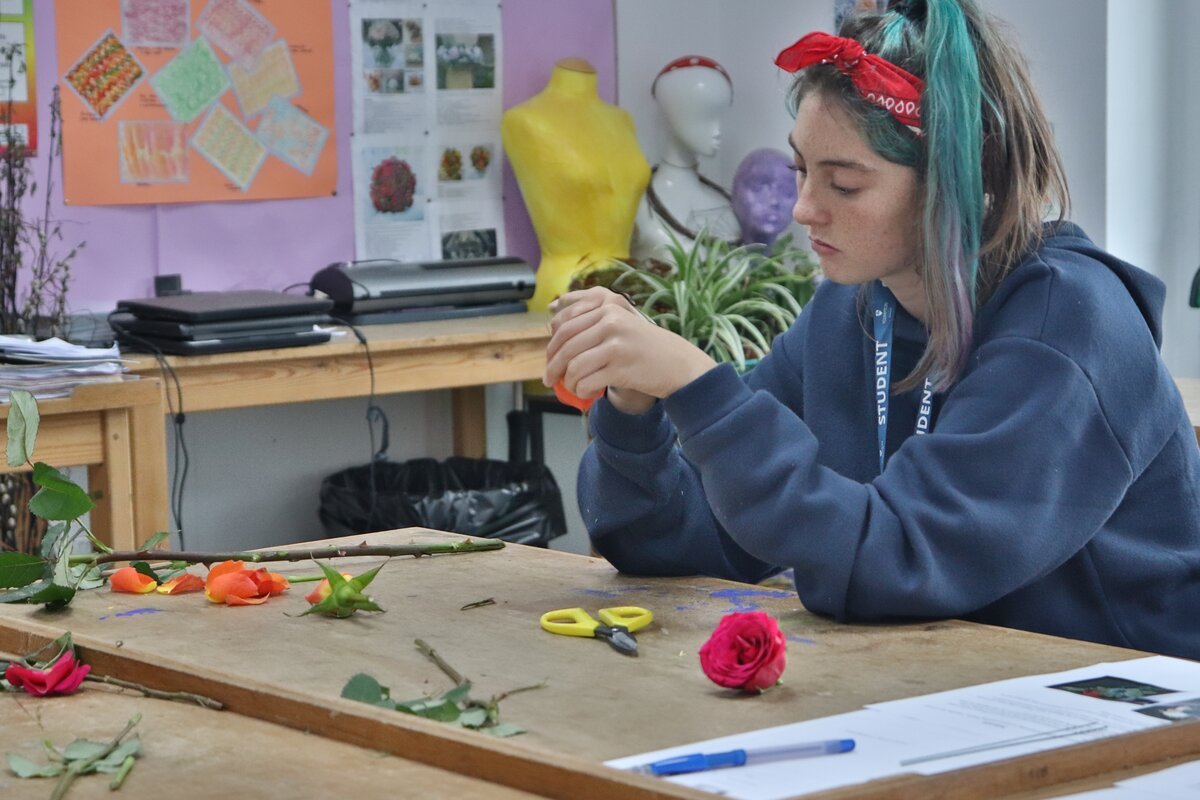 Course details
Dates & Location

September 2023

Duration

1 year

2 and a half days per week

Learners under the age of 19 will need to re-sit English and maths if they have not acheived this at GCSE level, on an additional timetabled day.

Costs

There are material costs for Floristry courses.

Click here for more information.

You will need a basic tool box and Florists apron.
Entry Requirements
This qualification is approved for learners aged 16 -19, 19+. Applicants will need to have achieved at least a merit grade on the City and Guilds level 2 technical certificate in Floristry or the level 2 diploma in Floristry and GCSE maths or English at grade c/4 or above
For Under 19 students, they should also have achieved Maths and English at GCSE level and all subject to an interview.
I would recommend this course to anyone who has a passion for floristry! Level 3 has taught me new skills & floristry techniques, helped build my confidence and allowed me develop my own style.
Future Opportunities
You could progress onto the following qualifications:
• City and Guilds Level 4 Higher Diploma in Floristry
• City and Guilds Level 5 Master Diploma in Professional Floristry
Alternatively you may choose to take on a role in a floristry shop or business, with a view to taking on a supervisory role.
Modules
Indicative Programme Content
Unit 301 - The creative design process for florists. You will explore where inspiration comes from and use mixed media to create and design logos, shop interiors and advertising materials.
Unit 302 - Diverse flower and plant care. You will look at botany, plant processes and seasonal availability. You will also grasp flower and plant identification.
Unit 304 - Plan, assemble and evaluate diverse floral designs for Weddings. You will create a wide range of beautiful bespoke designs inspired from designers across the globe. Shower bouquets, wired crystal tiaras and waterfall bouquets are just a small selection of the designs you will be creating.
Unit 305 - Plan, assemble and evaluate diverse floral designs using non-traditional mediums. You will focus on the study and creation of contemporary arrangements, structures and floral constructions. As well as looking at corporate designs.
Unit 306 - Plan, assemble and evaluate diverse funeral designs. You will work with eco-friendly products while construction wreaths, crosses and alternative sympathy tributes. You will create bespoke designs from scratch and pre-made tributes.
Unit 307 - Working in the floristry industry. You will focus on industry experience and business studies which will include staff rotas, job descriptions and customer service.
Unit 308 - Negotiate and agree terms and conditions for the sale of floristry products and services. You will learn how to successfully negotiate budgets with your clients and modify designs to gain commercial viability for yourself and your business.
Unit 309 - Function and event decoration using floral displays. You will learn how to conduct a client presentation, small and large scale event work and creating decorations to planned budgets.
Ready to take the next step?