City & Guilds Level 1 Diploma
Are you creative? If you're interested in design, crafts and flowers and deciding which course to take after school, or even looking for a new direction, this hands-on introduction to floristry could be ideal for you.
We've got great facilities for you to develop your practical skills here at Plumpton. You'll learn in small groups in a supportive environment; ensuring you get the most out of your time here.
This is a three day per week full time programme aimed at primarily school leavers (16-18 year olds) who have an active interest in floristry and arts and crafts. The programme comprises basic floristry techniques, employment skills, work related experience and support to develop skills in English and Maths and general life skills.
The Land Based Studies Qualification (City & Guilds) can be taken at either Award, Certificate or Diploma levels depending on the amount of support each student will require.
Careers Hub
We offer impartial careers guidance to all current and potential students, to learn more about careers support at Plumpton College or to explore your next step, contact Careers Hub on 01273892010 or email careers@plumpton.ac.uk to book an appointment with a member of the team – we're here to help.
Qualification Gained
City & Guilds Award in Land Based Studies
City & Guilds Certificate in Land Based Studies
City & Guilds Diploma in Land Based Studies
College award, Functional Skills or GCSEs in English and Maths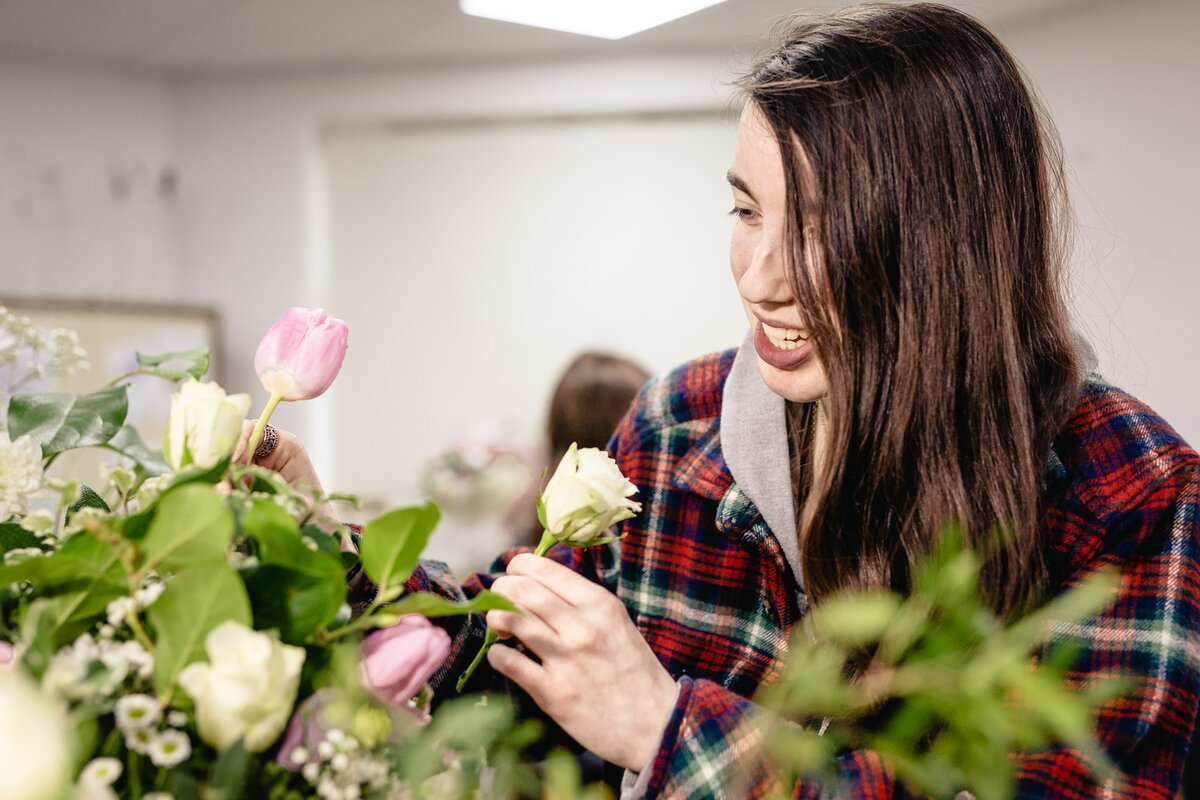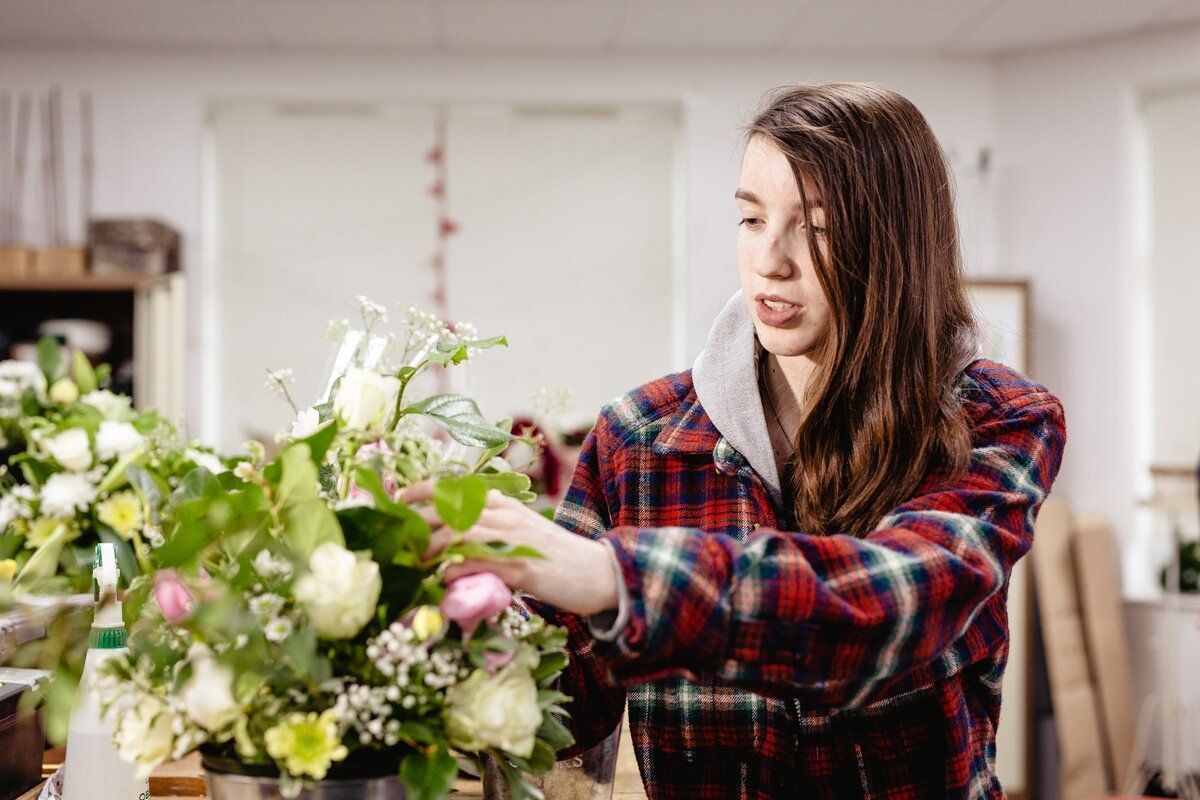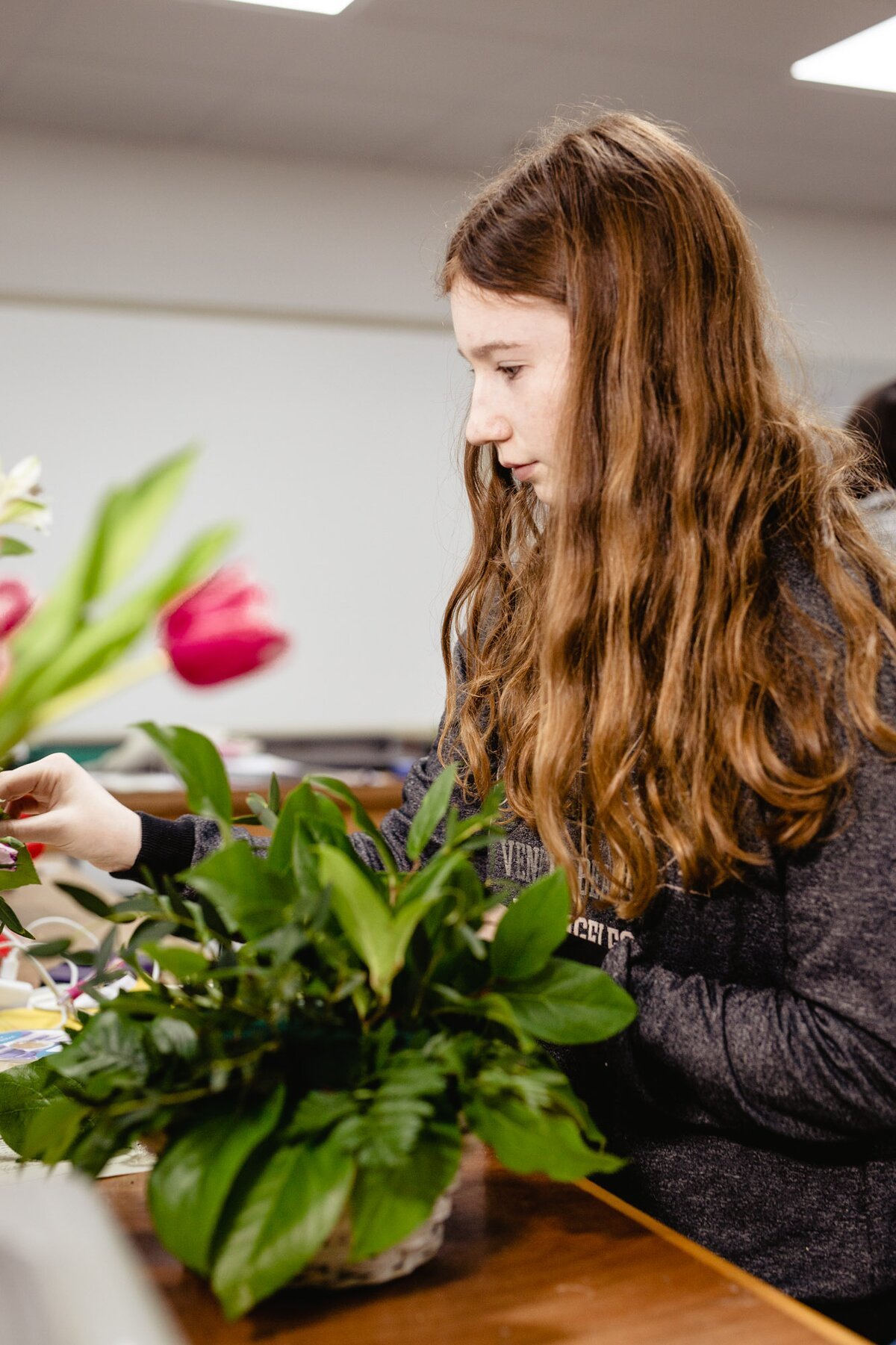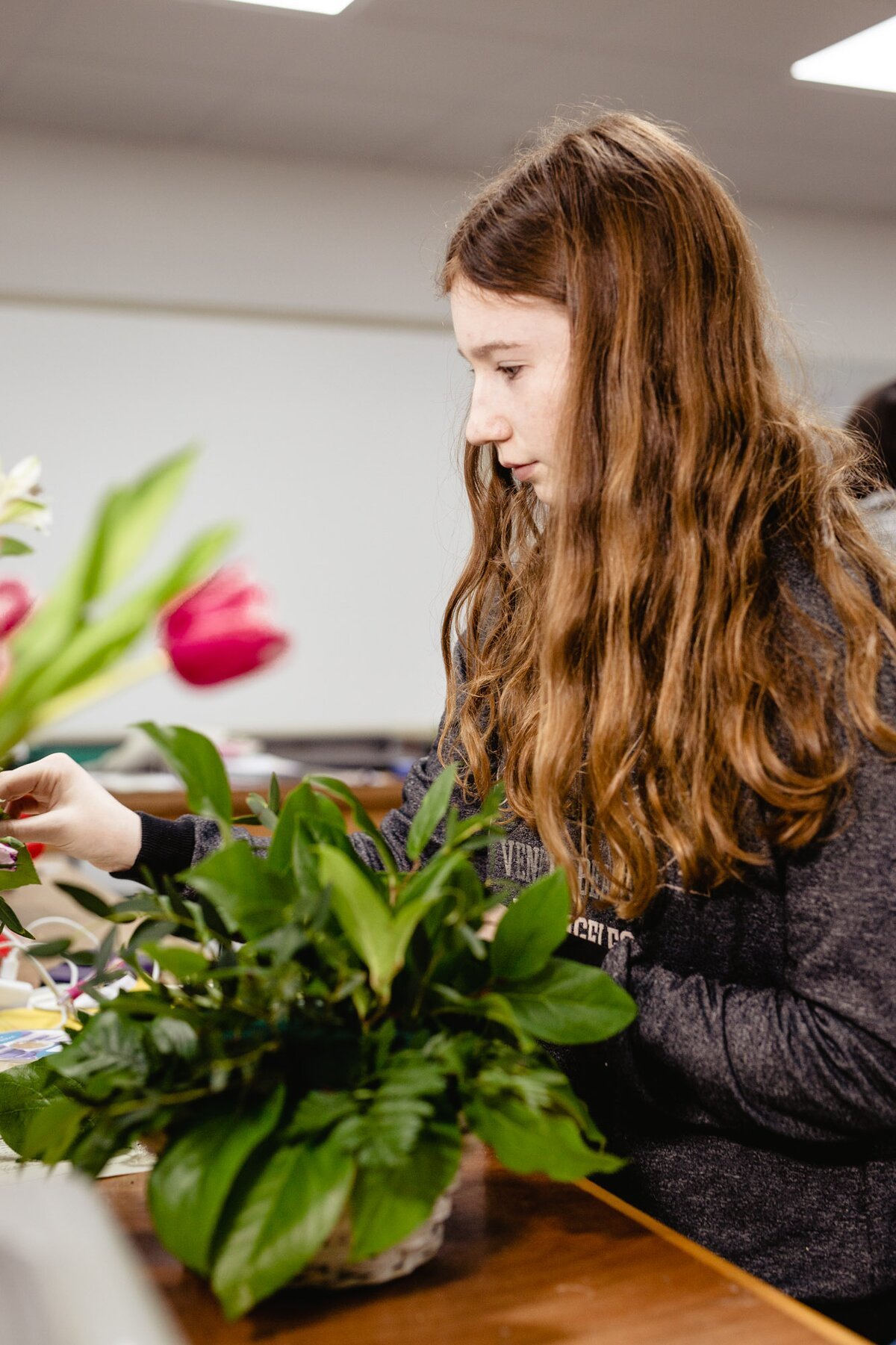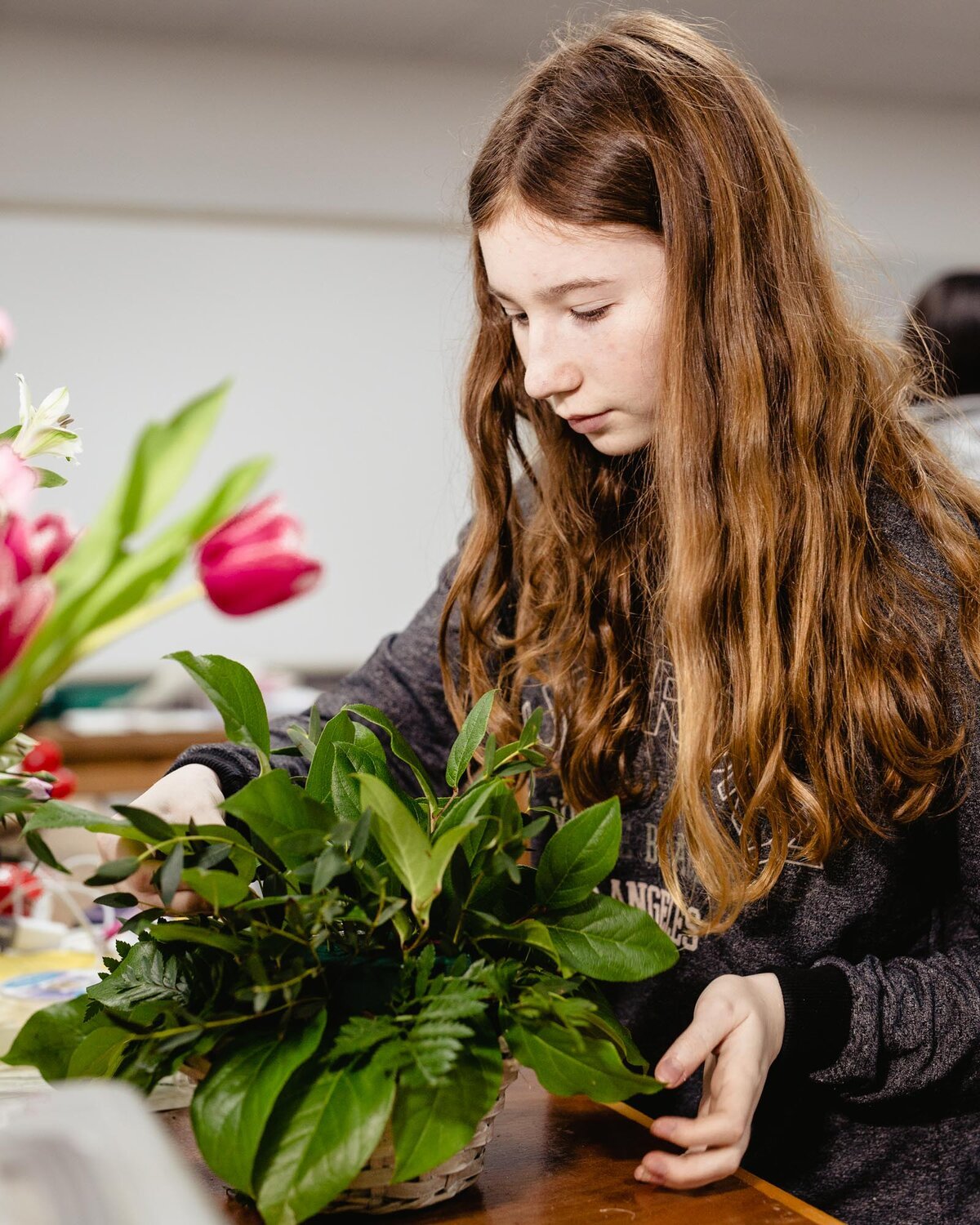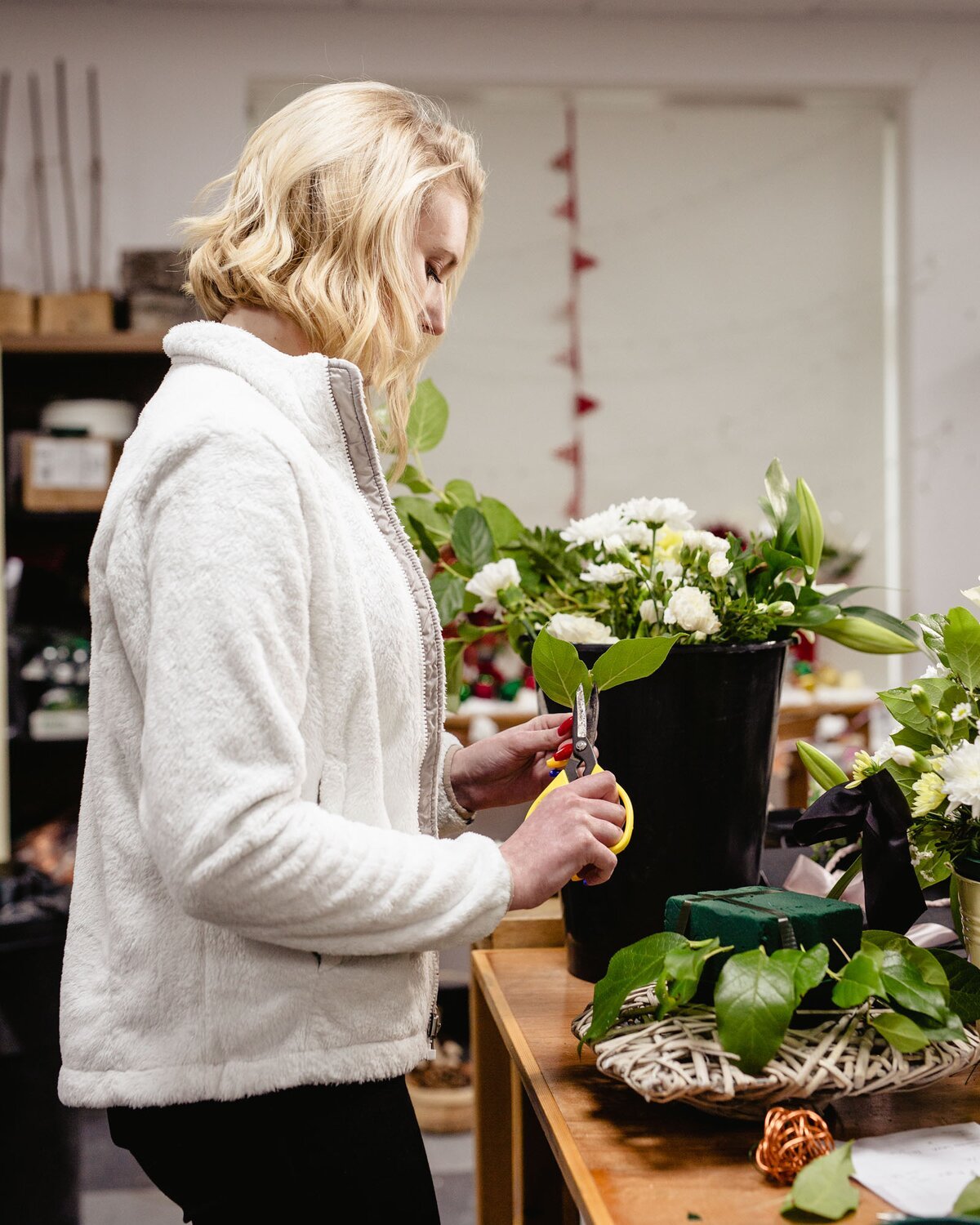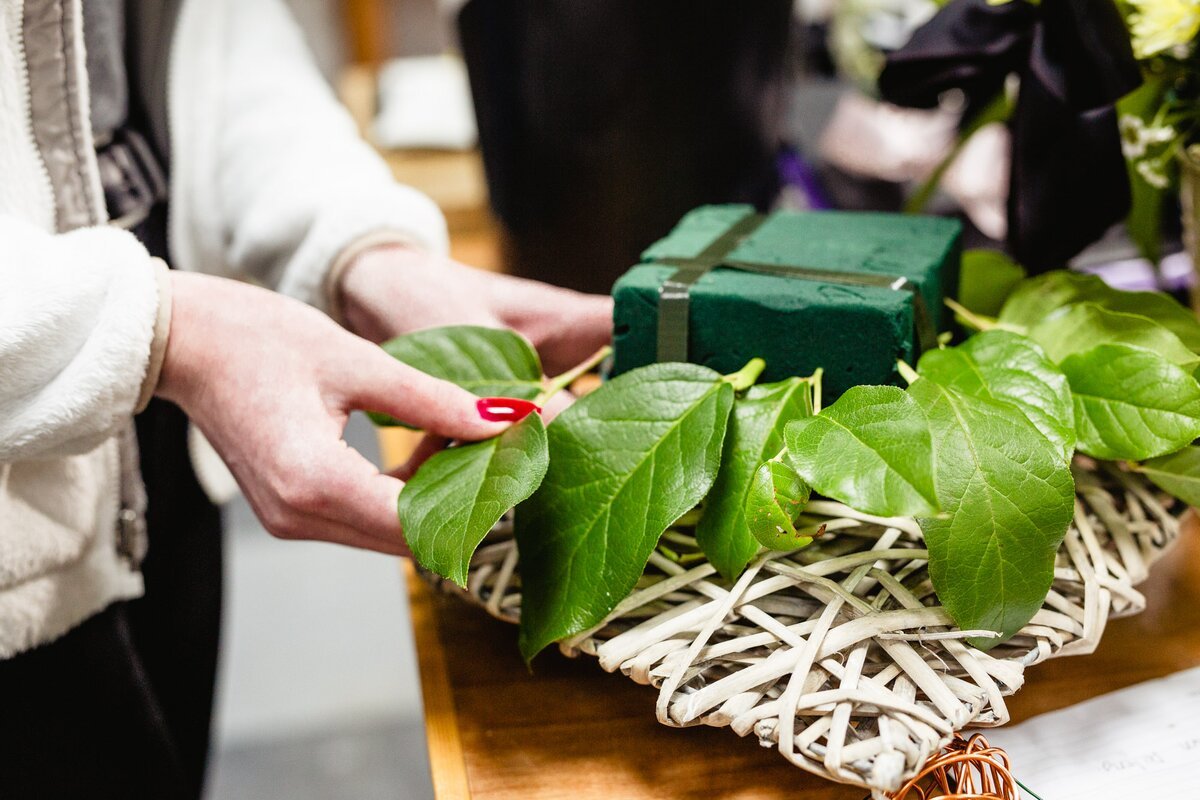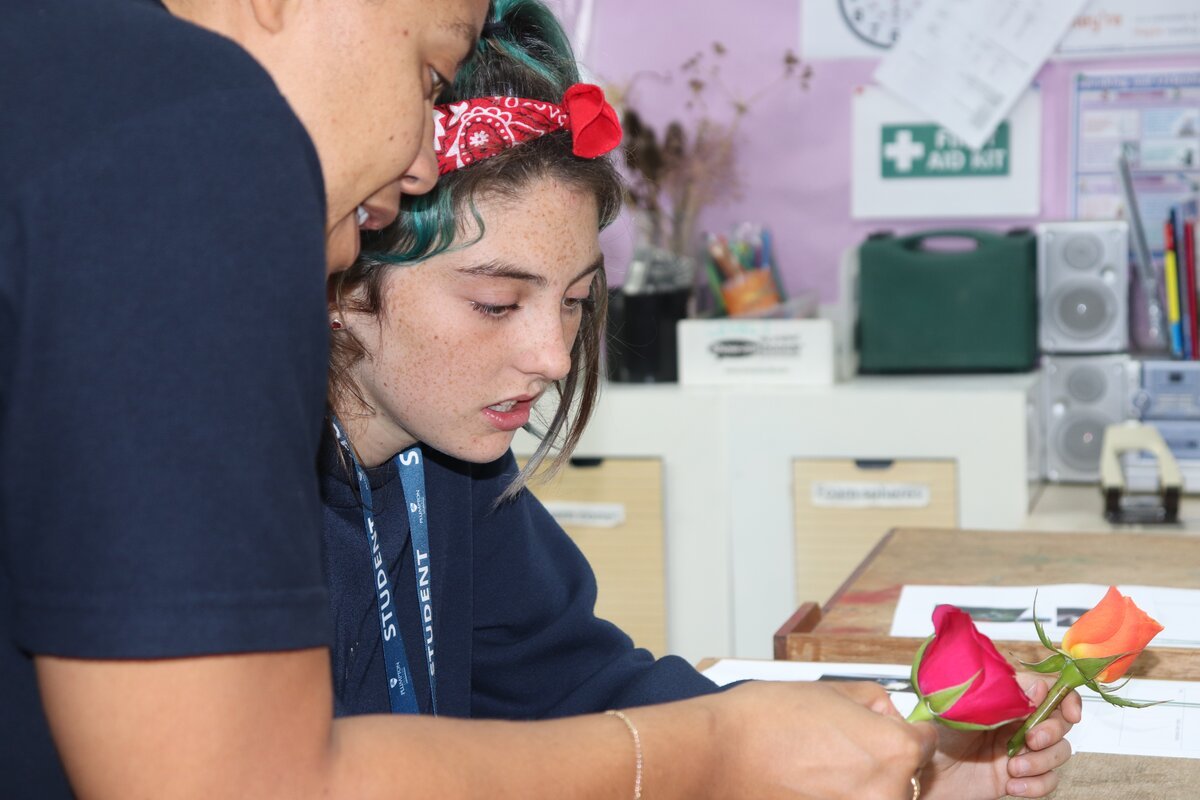 Entry Requirements:

You'll need to have achieved 1 or more GCSEs between Grade 2-1 (previous grade structure E-G) or another related Level 3 qualification
Successful completion of the Rural Pathways programme and a strong interest in floristry
Successful completion of a Level 1 course from another area

Mature students without the above requirements will be considered

Dates & Location:

September 2019

Duration:

1 year

3 days per week

Costs:

There are material costs for Floristry courses.
Looking through the prospectus and seeing the creations encouraged me to waste no time and start my career. What I've really enjoyed at Plumpton is the freedom you gain. There's so much creativity and originality incorporated here.

More than just learning about the designs, you learn how to make them yours and gain enough knowledge to start your career straight away.
Future Opportunities
After completing your course, you can choose to go on to:
Level 2 Floristry Awards or Certificate depending on ability
Level 1 Certificates and Diplomas for those who achieved an Award
Level 2 Awards or Certificates in Floristry
Traineeship within the Floristry industry
Apprenticeship
Modules
Course Programme
You can look forward to a varied programme of modules that also includes a work placement. You'll also continue your English and Maths up to GCSE level. Modules include:
Unit 101 - Safe and effective working practices. You will focus on following correct procedures outline by the employer, recommended codes of practice and current legislation. You are assessed by an online test.
Unit 102 - Develop performance. You will gain experience in working as an effective team member and you will develop personal skills and performance. This is assessed by practical tasks, reviews and tutorials.
Unit 112 - Carry out floristry tasks. You will develop skills in the delivery, care and preparation of fresh materials and assist with displays. This unit is assessed by practical tasks.
Unit 113 - Identify flowers, foliage and plants. Through the identification of flowers, foliage and pot plants you will gain awareness of the variety of materials available to the commercial florist. You are assessed by written and oral tests.
Unit 114 - Produce and maintain shop displays. You will be given an introduction into planning, creating and maintaining shop displays. The unit is assess by practical tasks and assignments.
Unit 115 - Produce planted designs. Gain knowledge and develop skills in the preparation and production of planted designs. You are assessed by practical task, written test and assignment.
Unit 116 - Assemble basic floral designs. You will gain knowledge and practical sills to prepare and construct basic floral designs in a medium, hand-tied, wired and gift wrapped. This is assessed by practical tasks and assignments.
Ready to take the next step?
Apply for this course online now to begin you journey towards a qualification in Floristry.
Talk to us
Not quite ready to apply yet? We are happy to discuss courses and help you find the perfect fit.