Discover our fishery management courses
As one of the most popular participation sports in the UK today, you're certainly not alone if angling is your passion!
We've got lots of different courses to help you develop your skills at Plumpton, whether you're leaving school or college and looking for a career or just looking to develop your knowledge further.
The fishery management industry has lots of different areas for you to consider as a career, whether that's managing and protecting the many different species or providing fish ready for the dinner table. You've also got lots of opportunities to discover within the fish farming industry too.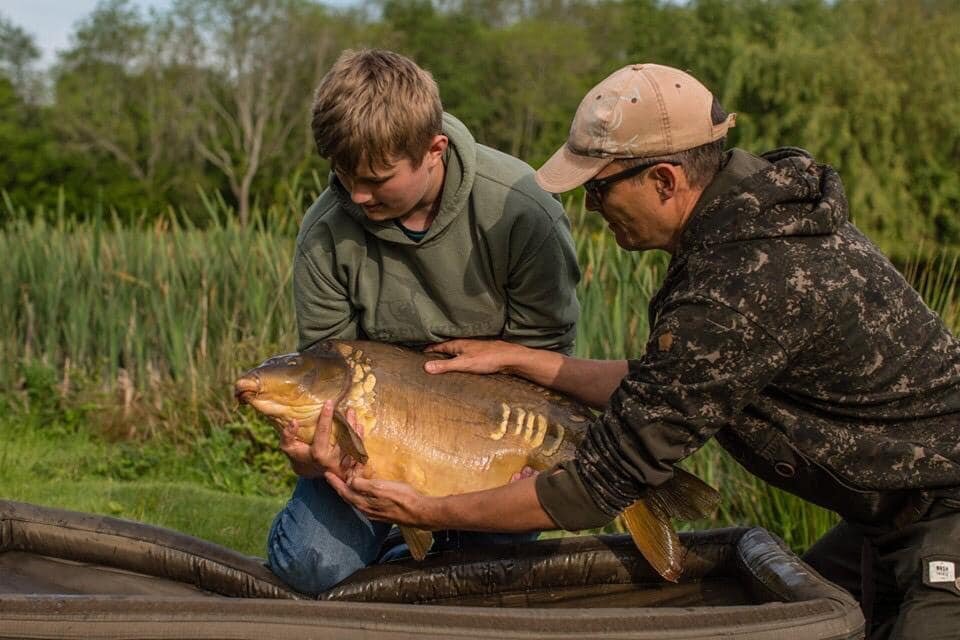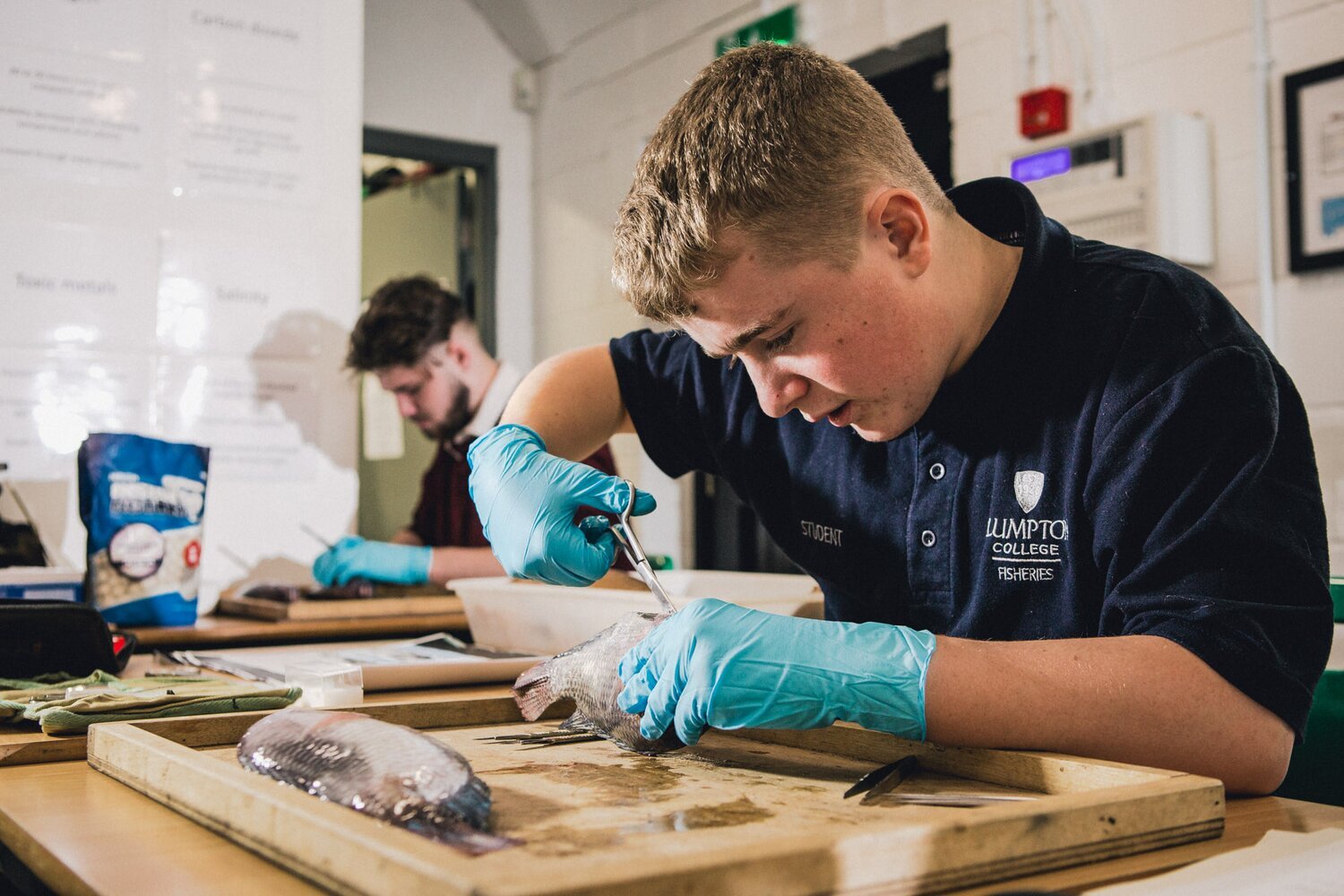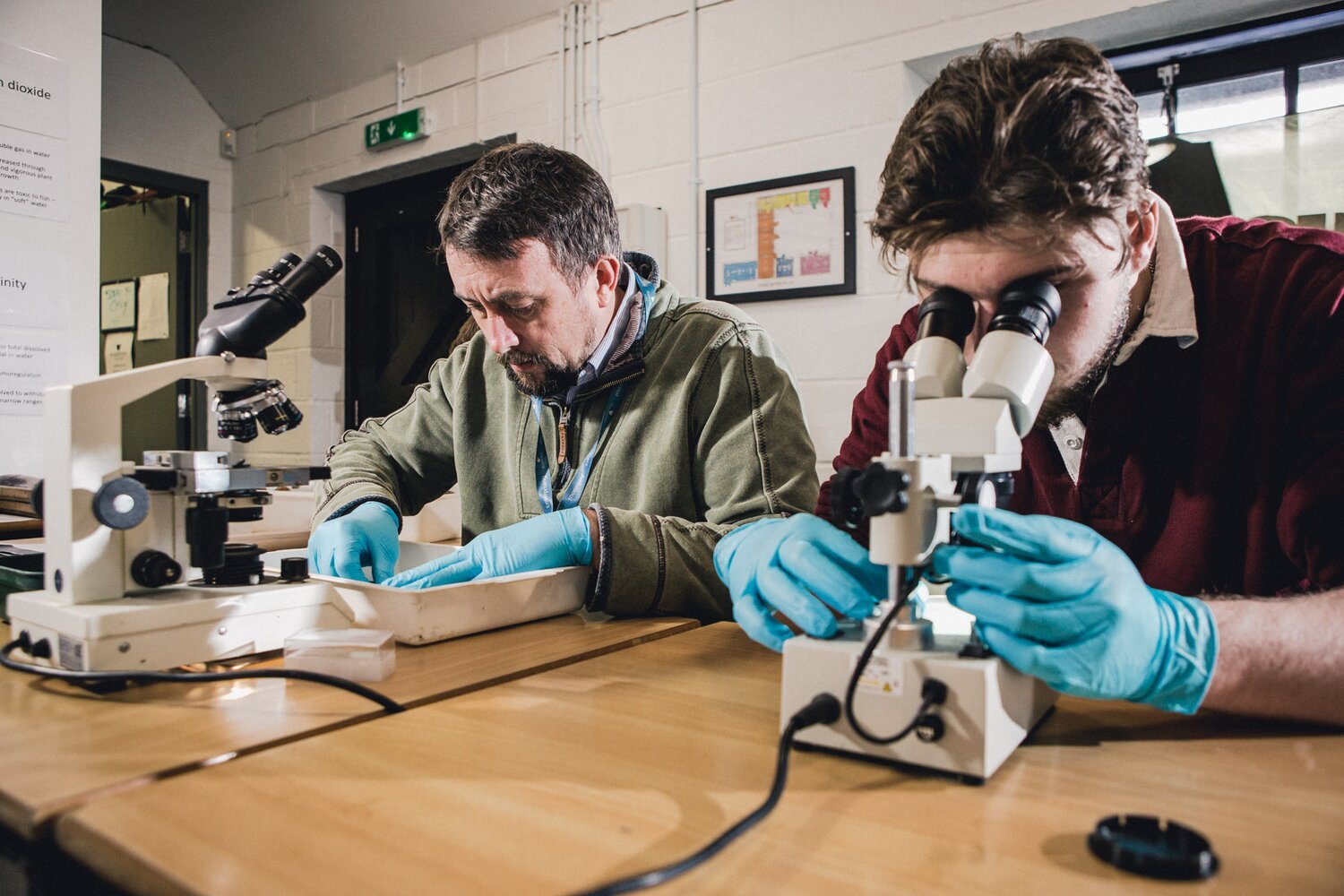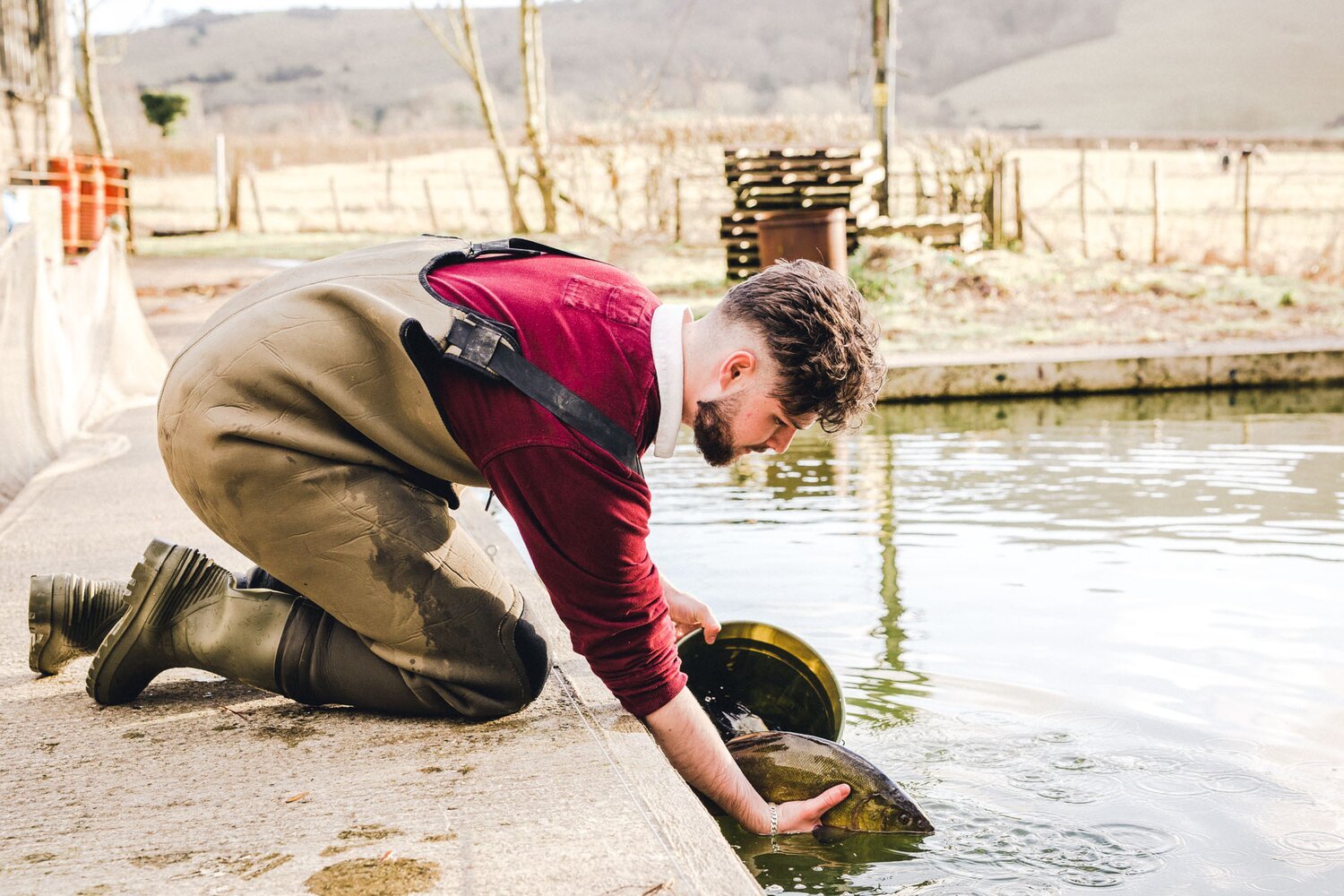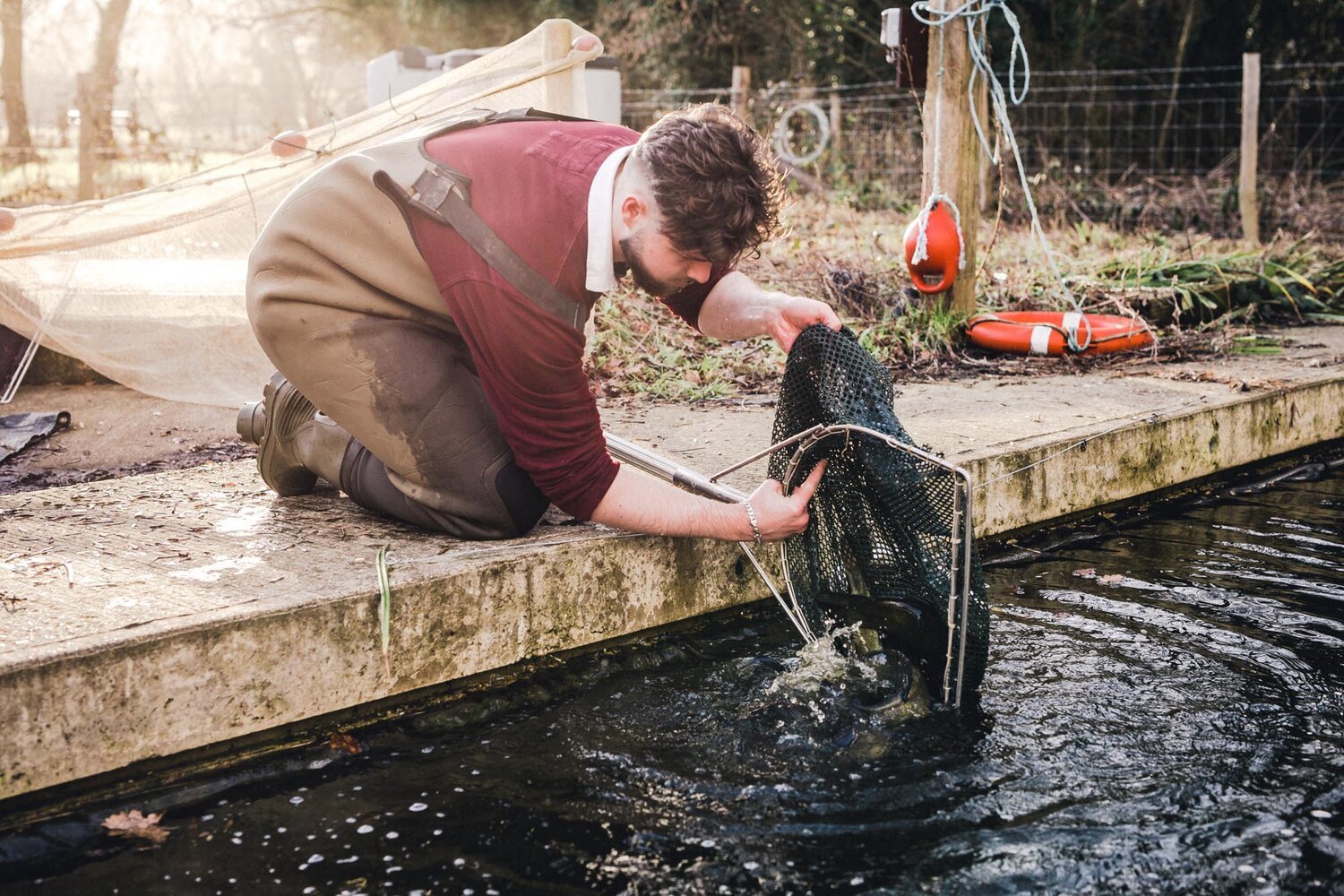 Facilities
Within our large estate at Plumpton, you'll have the opportunity for lots of hands-on experience at our extensive fishery management facilities to help you develop your skills. We make sure that all of our sites are fully-equipped with the most up to date equipment.
Come and discover our new fishery management facilities
We've got a new one-acre lake on-site. Stocked with coarse fish, it's a brand new practical facility you'll be able to use throughout your course.
Plus more specialist fishery facilities in development
We're in the process of developing two stock ponds that will manage our new recirculating fish farm.
We've also got a chalk stream that you'll be able to use
As part of our facilities, you'll also be able to use our stretch of chalk stream that we manage, home to spawning trout.
Make the most of our connections at Plumpton
We work closely with lots of fish farmers and fisheries across East Sussex; giving you the chance to experience activities such as electrofishing and habitat management.
TASTER VIDEO