Fisheries & Aquatic Science
City & Guilds Level 3 Advanced Technical Extended Diploma
In the Fisheries and Aquatic science course at Plumpton College, our level 3 pathways will include:
The multi-disciplinary study of aquatic ecosystems, both freshwater and marine aquatic ecology
Limnology & Conservation (freshwater and wetland management)
Fish Farming (aquaculture)
Water Quality
Fisheries management
Recreation fishery creation
Angling development
Fish health and biology.
The Level 3 two-year program is designed to develop you as an individual, and offers a spring board for progression into this National and International sector of employment or by using the UCAS points scheme you may qualify for higher education at university.
Plumpton College has excellent facilities within its large estate located within the South Downs National Park. You can look forward to a healthy balance of practical and theoretical experience during your sessions. Our facilities include an aquaculture production business (fish farm) and our college coarse fishery. You'll also benefit from trips and visits where you'll learn surveying and capture techniques including seine netting and electrofishing.
You'll study units that will develop your skills including:
Principles of physical and biological environmental processes
Population surveys, ecology and conservation
Stillwater fishery creation
Warm water and marine aquaculture
Fisheries and habitat management
Fish health
Fish biology
Water quality
Aquatic eco-systems
Estate skills
Machinery operations
Coarse, game and sea angling (this unit helps develop both practical and theoretical skills required to partake and conduct different angling techniques, styles and understanding; including instruction and experience with our working partners at Nash Tackle, and the exclusive Carp Syndicate, where you will experience fishing with Nash team members at the annual Plumpton College carp school.
River fishery creation
Specialist projects
Cyprinid fish farming
Careers Hub
We offer impartial careers guidance to all of our students, email careers@plumpton.ac.uk to explore your next step or to book an appointment – we're here to help.
Industry Work Placement
All students aged 16-18 on our Level 2 & Level 3 programmes will now have to take part in an exciting and compulsory 50-day industry placement programme alongside completion of their vocational course. The programme will give you the chance to gain valuable skills in a real working environment whilst being paired with your ideal employer.
Study programmes include a minimum of compulsory work experience hours achieved through one day a week or block placements. The amount of hours required is dependent on the study programme.
With industry connections we will work with students to pair them with their ideal placement employer, and provide support and guidance throughout this process.
There is flexibility on how students complete the placement; it can be during non-college weekdays, weekends, in blocks or over the holiday period. You will receive all of the necessary information during your interview, and if you have any queries in the meantime please contact workexperience@plumpton.ac.uk
Qualifications Gained:
City & Guilds Level 3 Advanced Technical Extended Diploma:

Land and Wildlife Management/Fisheries

Plumpton College Certificate

Additional work related qualifications

College Award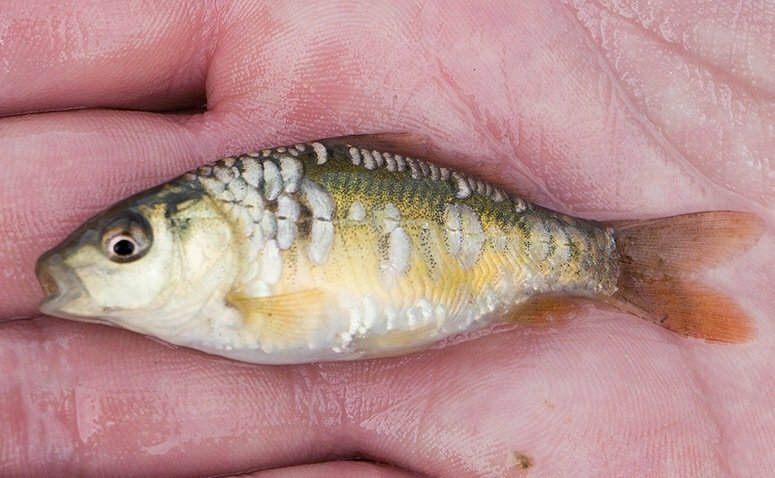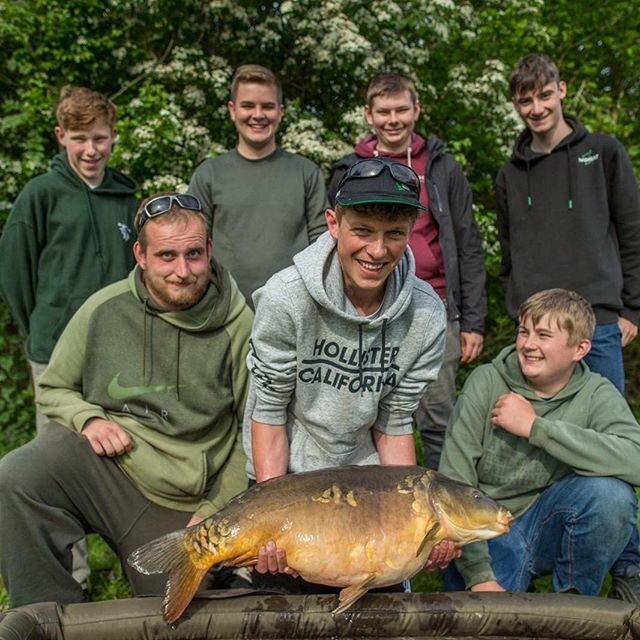 Course details
Dates & Location

September 2023

Duration

2 years

3 days per week

Costs

If you will be over 19 on the start date of your course you maybe required to pay tuition fees. Please contact enquiries@plumpton.ac.uk to confirm.
Entry Requirements
You'll need to have achieved 5 GCSEs between Grade 9-4 (previous grade structure A-C) including English, Maths and a Science
Successful completion of a Level 2 course and GCSE maths or English at grade c/4 or above
Mature students without the above requirements will be considered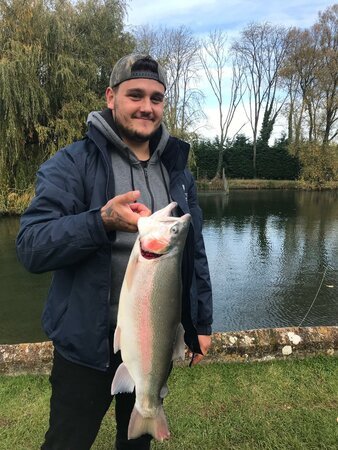 What's your favourite part about the course?

"Lots of practical's, learning and using tools and industry based equipment and visiting sites and the high levels of experience gained in the industry, it's been really rewarding and great fun. I have also met some good friends with similar interests."

What interested you about the course?

"I wanted to study a course where I could expand my knowledge on fisheries and aquatic ecology and follow my passion for marine biology by learning and qualifying at the same time. Plenty of trips and work opportunities to pursue later down the road. Plenty of outdoor lessons which makes the lessons fun and interesting."

What advice would you give to students thinking about studying at Plumpton?

"Don't be scared to follow a passion of yours, the college provides many great opportunities to go into the industry you have chosen. Make good use of the facilities the college has to offer and try your best, ok its smaller than some colleges but it's one of the best out there."
Future Opportunities
After completing your course, you'll have the skills to find employment in a role such as:
Environment Agency
Fisheries Manager/bailiff
Fisheries Science and Environmental Monitoring
Working in Aquaculture/fish farming
Jobs in the Fishing Tackle Industry (Reps, Bait Manufacturing, Shop Owner)
Building and designing ornamental fish ponds
Degree Courses in Fish Biology, Marine Biology, Aquatic Scenece, Fisheries Management, Fish Husbandry & Aquaculture.
Students may progress in to employment or enter Higher Education at Foundation Degree level.
Ready to take the next step?