Level 3
This course is equivalent to A Levels and is designed for those who wish to become yard managers or competition grooms, as well as those looking to progress to Higher Education.
Many students who join this course have achieved a Distinction in the BTEC Level 2 Diploma in Horse Care.
Although you will still be expected to do routine duties on the equine unit, the major difference at Extended Diploma Level is that second year students are expected to take a supervisory role, with responsibility for fellow students, as well as the horses.
This course also includes a longer period of work experience before progression to the second year (usually taken during the summer break). Students are also encouraged to progress towards the BHS Stage examinations.
Work Experience
Routine duties on a rota basis, including weekends, are an essential part of the programme. This will involve working on the equine unit doing early morning practical duties before the normal timetabled day begins. It is a requirement to spend time working in the industry, as part of the course. You will have the opportunity if you wish to be involved in the College Horse Show Team.
Qualifications Gained
BTEC Level 3 Extended Diploma in Horse Management
Plumpton College Certificate in Horse Management
Work Towards BHS Qualifications
Additional practice to prepare for BHS exams
Riding and Road Safety
Working towards UKCC qualifications
College award, Functional Skills or GCSEs in English and maths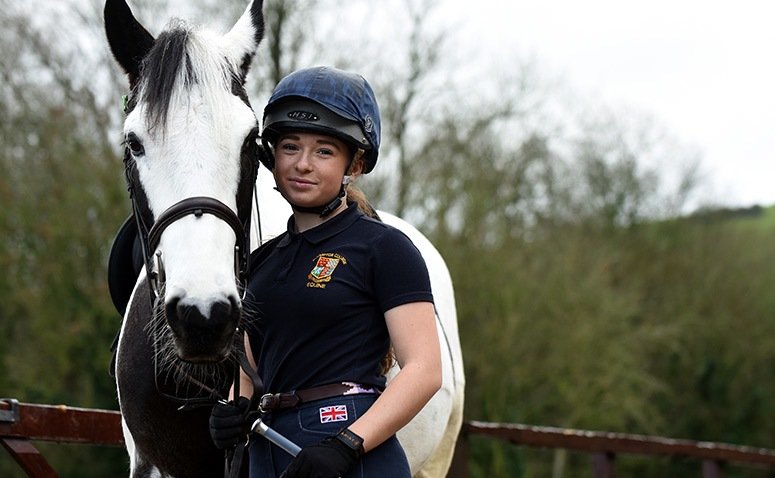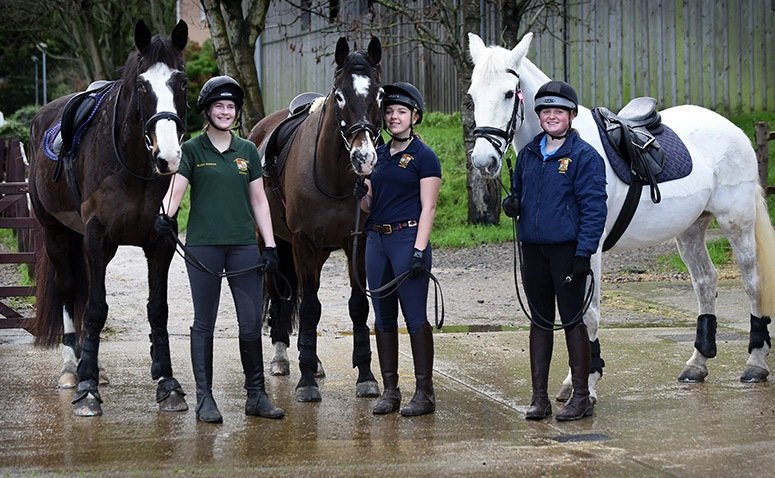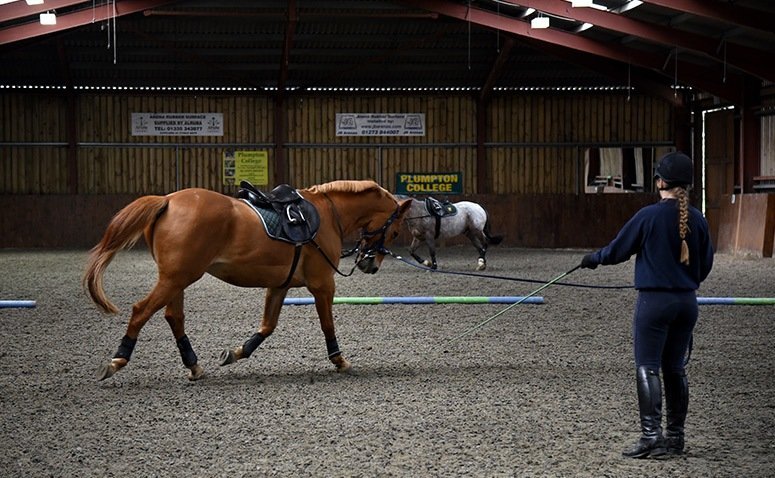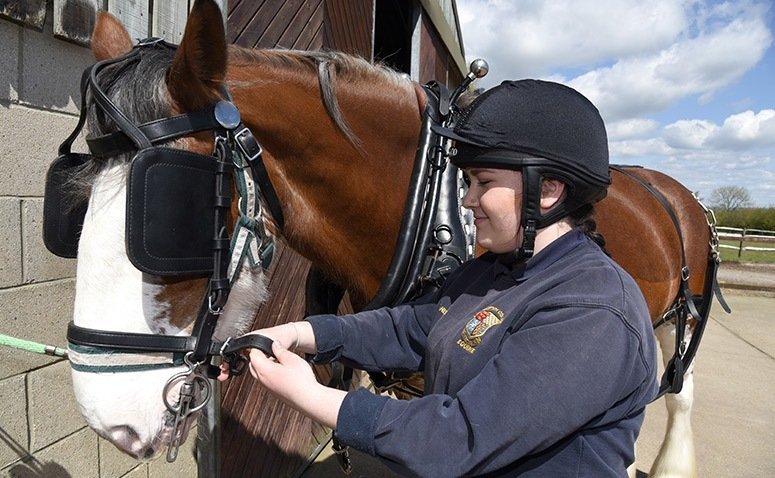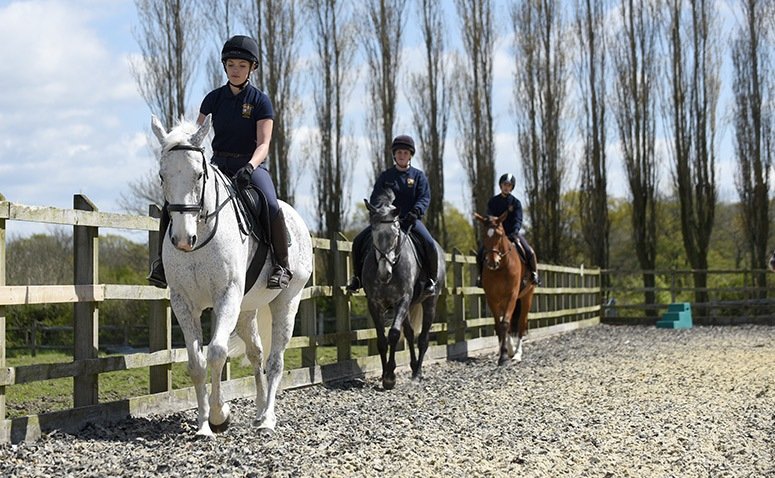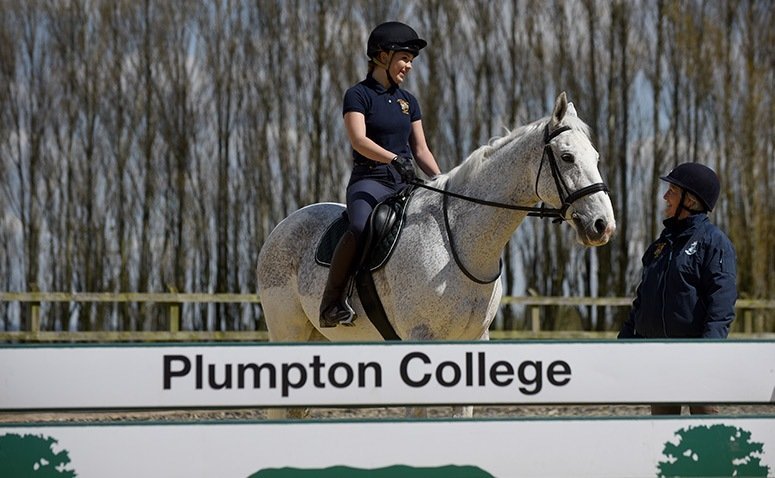 Entry Requirements:

Students will normally have one or more of the following:

Distinction grade BTEC Level 2 Diploma in Horse Care
4 GCSE passes at C or above (to include Maths, English, and Science)
An Intermediate Level GNVQ.
Period of practical experience within the industry

Dates & Location:

September 2018

Duration:

2 years

5 Days per week
I chose my course as I felt i would be the best course to suit my needs, both from a learning point of view and practically. The practical skills I've gained at Plumpton have really boosted my confidence around horses.
Facilities
The large equine unit is a BHS approved centre and consists of two well equipped yards, a traditional yard of 20 boxes and an 'American Barn' designed yard with 40 boxes.
There are:
Two indoor schools
A large outdoor school
Horse walker
Mechanical horse
Cross country course
The extensive College estate is ideal for hacking out.
Future Opportunities
This programme is designed for those who are looking for a career and responsibility in the equine industry, or as a route to Higher Education.
BSc (Hons) Equine Sports Performance
Competitive Grooming
Foundation Degree Equine Studies
Teaching
Employment in Yard Management
Event Management
Horse Management
Commercial Employment
Modules
Year 1
Fitting horse tack & equipment
Equine nutrition
Anatomy physiology
Horse behaviour & welfare
Equitation
Horse husbandry
English & maths
Year 2
Understand animal health
Animal biology
Prepare & provide care for competition horses
Rehabilitation & therapy
Business Management
Equestrian teaching
English & maths
Ready to take the next step?
Apply for this course online now to begin you journey towards a qualification in Equine Management.
Talk to us
Not quite ready to apply yet? We are happy to discuss courses and help you find the perfect fit.
Other courses that may interest you