Foundation degree
Is your passion in metalworking? This is an excellent opportunity for you to develop your creativity, enthusiasm and skills in this exciting course that's unique to Plumpton in the UK.
This foundation degree includes a thorough investigation of working metal, both small and large scale, and is unique to the UK. With 24 working forges housed in a state-of-the-art workshop, the College has one of the largest forge facilities within the UK.
You will become proficient in a wide variety of forging and jewellery making techniques, with each discipline informing and influencing the other. Visual research and contextual studies underpin the design and fabrication process, enabling you to form a body of work from which to base future projects.
You will graduate confident in your skills, enabled to embrace self-employment or equally skilled enough to be readily employed within the sector. Enthusiasm and delight in the potential of self-expression through metal will be encouraged; experimentation and innovation expected.
Course structure
This course is designed to encourage the development of individual bodies of work, providing specialist tuition in technique and guidance throughout the design and fabrication journey.
Areas of study
Year one will introduce techniques in forging and jewellery making alongside workshop skills such as welding. Small projects, including responses to live briefs, will culminate in an end of year, self-directed project, exploring individual approaches to the design and fabrication process. Year two centres on self-directed projects, including batch production. A placement combined with professional studies will guide you as you approach the end of the course. Both years are underpinned by modules investigating visual and contextual studies.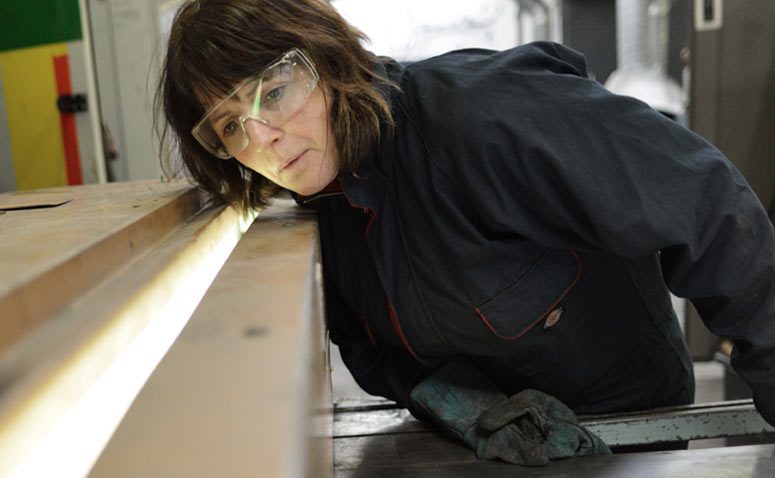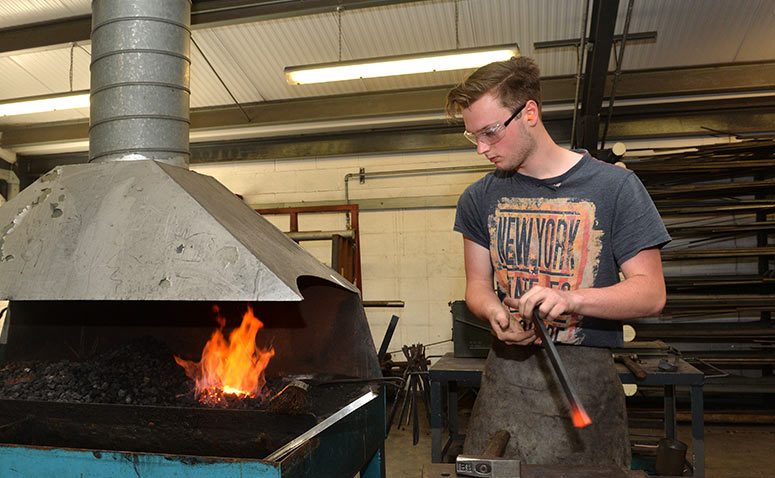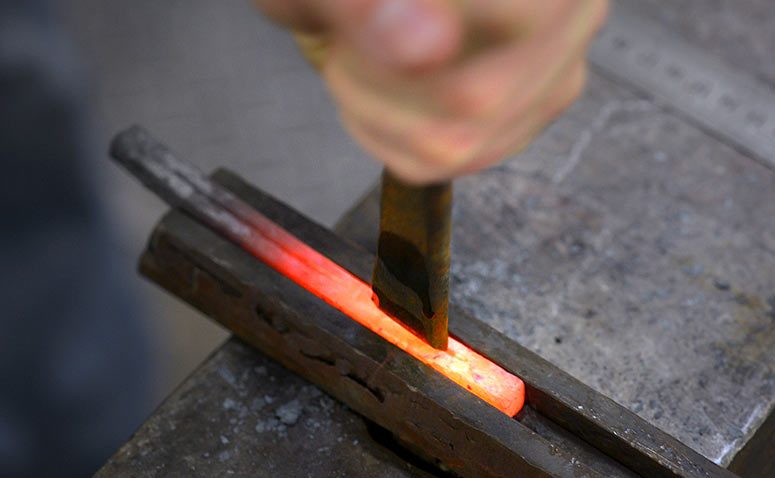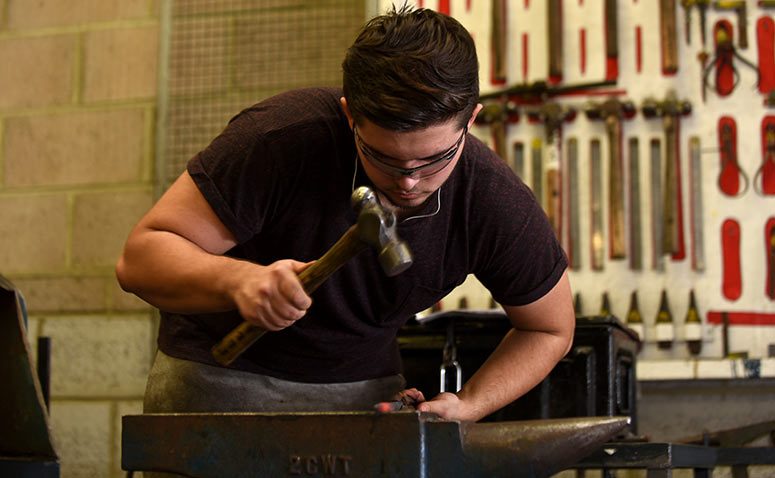 Entry Requirements:

The minimum entry requirement is 2 A Levels (grade D) or equivalent. Mature students may be considered if they can provide evidence of prior learning.

Applicants will also be required to show a portfolio of work at interview.

Duration:

Full-time: 2 years
Part-time: 4 years

UCAS Details:

The UCAS code for this course is 37VK.
Facilities
Taught in one of the UK's largest working forges, with additional specialist jewellery and welding facilities, the degree is set to train a new generation of creative metalworkers.
Our metalworking facilities provide everything you need for your degree level studies.
If you're working with hot metal, we've got 29 forges within our new purpose-built workshop to use and you'll be able to use our comprehensive range of hand tools and anvils alongside power hammers.
You'll be able to use our excellent steel preparation equipment which includes a band saw, CNC plasma cutter and steelworker.
If you're looking to specialise in jewellery, you'll find our workshops fitted out with superb individual workstations. The three jewellery specific workshops include access to enamelling kilns, rolling mills and a fume cabinet for use with resins and acid etching.
We have extensive welding facilities which include low pressure gas (LPG) soldering and brazing, metal inert gas (MIG) welding, manual metal arc welding (MMA) and tungsten inert gas welding (TIG).
You'll also be able to make use of our metal finishing facilities which include a grinding room with downdraught benches, polishing and sandblasting equipment.
These facilities are coupled with a dedicated workshops area for our degree students with lockers and jewellery benches.
Future Opportunities
We have strong links to the blacksmithing and jewellery world, regularly facilitating exciting placements and employment with artists at the top of their field.
The South East is rich in Arts-based industries with an increasing demand for handcrafted objects, so graduates will be well placed for self-employment and free-lance designing.
Graduating students may choose to apply to the University of Brighton or Hereford College in order to continue their studies with a top-up year and complete a full BA (Hons) degree.
Modules
Year 1
Blacksmithing Techniques & Processing
Jewellery Techniques & Processing
Welding & Metallurgy
Design/Make Project 1
Visual Research
Contextual & Historical Studies 1
Year 2
Batch Production
Design/Make Project 2
Professional Practice and work placement
University of Brighton Level 5 Options
Contextual & Historical Studies 2
Ready to take the next step?
Apply for this course online now to begin you journey towards a qualification in Creative Metalworking.
Talk to us
Not quite ready to apply yet? We are happy to discuss courses and help you find the perfect fit.