BSc (Hons) Applied Animal Behaviour & Welfare (Top-Up)
Bachelor's Top-up Degree
If you are looking to top-up your degree to help you on your career journey, this is the ideal course for you - especially if you are looking to work within an animal rescue centre, animal welfare organisation or zoological institution.
This Top-up degree focuses on developing a critical understanding of key issues within animal behaviour and welfare science, providing the knowledge and skills required to progress into a range of management, consultancy and husbandry roles within the animal industry. The programme will enable you to critically examine the global challenges facing key stakeholders and organisations working in the sector, with an opportunity to meet industry professionals and evaluate real-world case studies. This degree emphasises the development of critical thinking skills, and will enable you to effectively assess and manage the behaviour and welfare of animals within a variety of different contexts.
Why choose us?
Develop a critical understanding of current and significant issues in animal behaviour and welfare science.
Learn how to effectively assess the behaviour and welfare of a range of different taxa and generate innovative solutions to problems.
Gain confidence in applying theory to practical scenarios, giving you the qualities and skills needed to progress into employment or academia.
Build your professional network through engaging with industry experts and guest speakers from a range of animal organisations, working at a regional, national and international level.
The programme is delivered by a team of highly experienced and dedicated staff, with expertise in a range of disciplines within the animal sciences and related fields. Staff teaching on the programme benefit from maintaining strong professional links to organisations in the animal industry, operating at both a local and national level.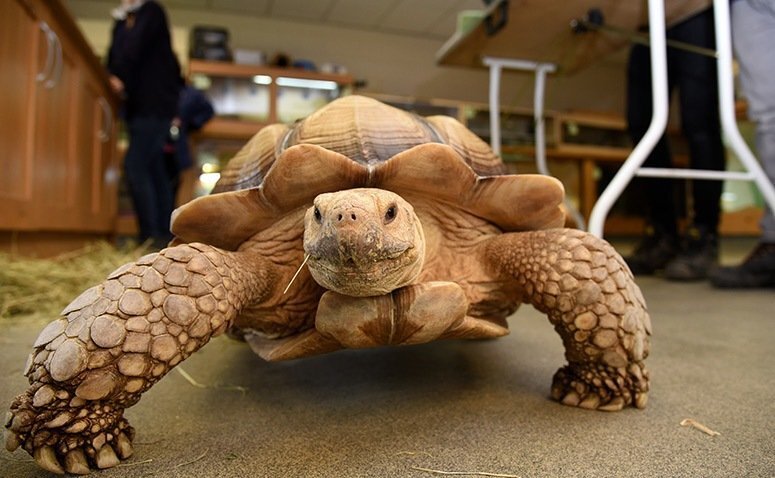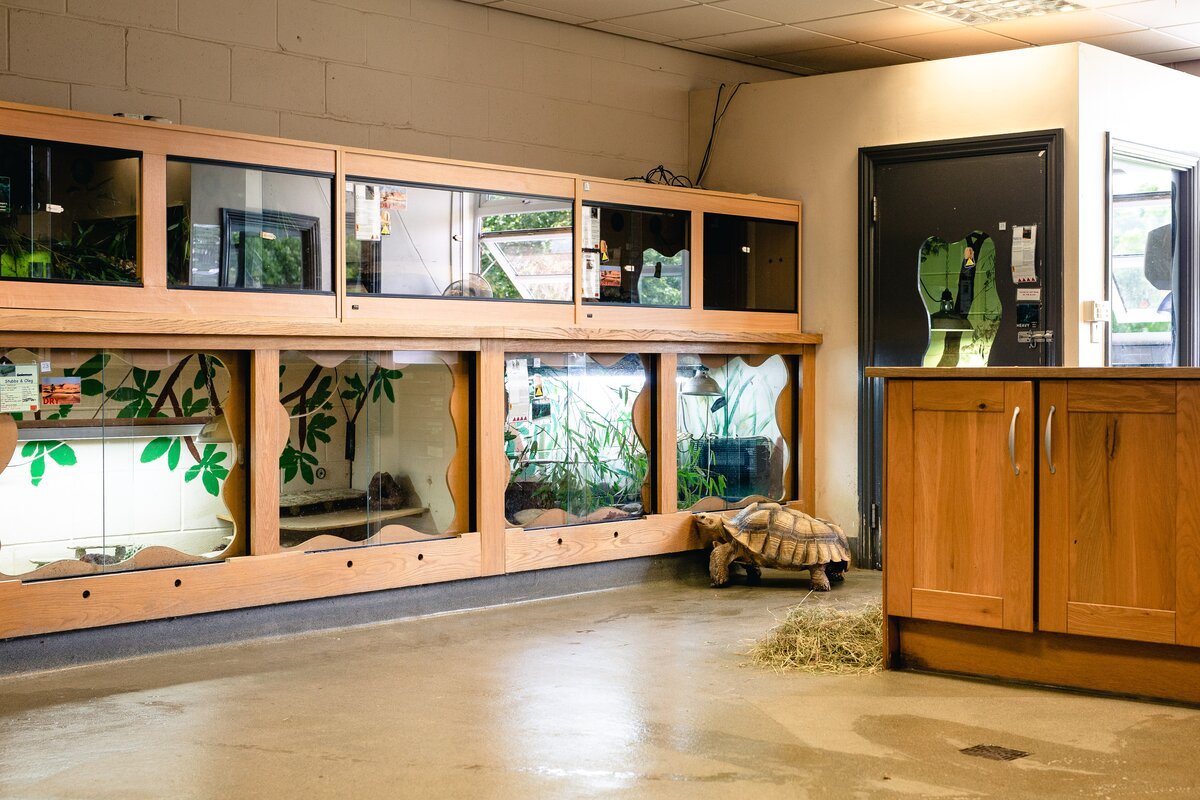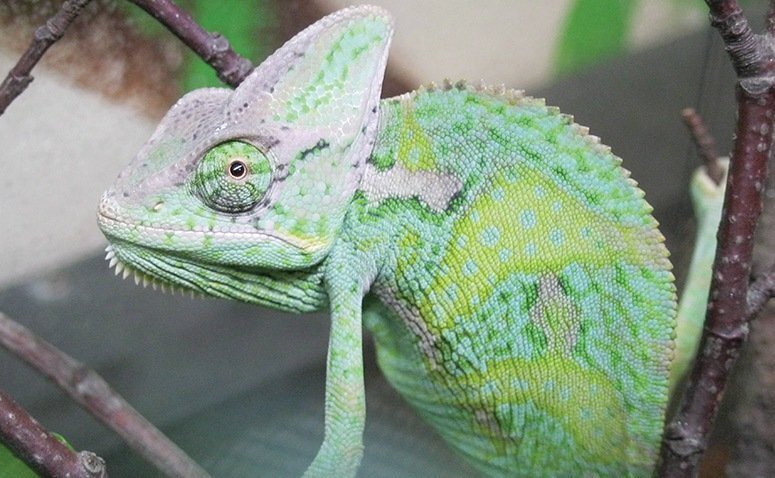 Course details
Dates & Location

The academic year runs from September to June.

Duration

Full-time: 1 year

Part-time: 2 years

UCAS Details

UCAS code: P301

Costs

Tuition fees for this course are:

Full-time - £9,000
Part-time - £4,500

Safety equipment
Students will be asked to provide their own protective clothing, steel toe capped boots and equipment if needed.

Field trips
The cost of field trips is activity dependant. Some are free, while others may require a contribution. You are not obliged to pay for field trips in order to complete your course.

Resources
Course texts and other study resources are available from Library. You may wish to purchase your own copies. You receive a small allowance for printing costs, which you can top up if required.
Entry Requirements
Successful completion of a Foundation Degree in Animal Science or Animal Management (or equivalent science-based such as HND) degree allows consideration for advanced entry on to this degree.
Successful completion of the FdSc Veterinary Nursing degree (Pass or above) allows transfer to the Final Year of this BSc degree.
Students with English as a second language will be required to have gained IELTS at 6.5 overall with 6.0 in Writing.
Facilities
Class sizes
The class sizes for this Top-up programme are typically between 15-20 students for the 30 credit core modules. For the 15 credit optional modules, class sizes are usually are usually smaller, at between 10-15 students. During some practical sessions working with animals, class sizes may be reduced to maintain high standards of animal welfare and to ensure appropriate supervision of students.
Independent learning
At university, you must develop the ability to work more independently than you have done before. In the early stages of the degree, you will receive a higher level of support from module leaders and personal tutors. In years 2 and 3, you will need to demonstrate an increasing ability to build upon material delivered in lectures and laboratories through independent reading. Greenwich graduates should be able to think and work independently, analytically and creatively to solve problems.
Overall workload
If you are studying full-time, you should expect the workload to be similar to a full-time job. For part-time students, this will reduce in proportion with the number of courses you are studying.
Each module you study towards this degree is worth 15 or 30 credits. These represent around 150 or 300 study hours respectively. If you receive 100 contact hours for a 30-credit module, you should expect to commit 200 hours to independent study to complete it successfully.
Assessment
Students are assessed through a combination of assessment methods depending on the modules chosen. All students will have the opportunity to complete a dissertation project, undertaking guided research on a project which aligns with their interests. Other assessment approaches include essays, case study reports, scientific posters and presentations. All modules are designed to contain formative (practice) assessment activities, which are ungraded, enabling students to build their confidence and understanding in advance of formal assessment submission.
You can view how each module is assessed within our 'What you will study' section.
Feedback summary
We aim to provide feedback on assignments taken at the college and to release examination results within 15 working days.
Student support
The College's Inclusive Learning and Development Department offers dedicated support for HE students, this can take the form of one-to-one support, exam access arrangements. Students who have a learning disability are able to access support with making an application to the Disabled Students Allowance (DSA) from the College's Inclusive Learning and Development Department.
The Library boasts a collection of over 8,000 books, covering a range of key subject areas within land-based curriculum. The Library also provides students with access to a variety of magazines, periodicals and academic journals through online databases.
Learning technology is central to the learning experience of students at Plumpton College and therefore is supported by dedicated staff within the College Teaching and Learning Team. The responsibilities of this team are to help support students with learning technology to enhance the overall learning experience.
Future Opportunities
What sort of careers do graduates pursue?
Our graduates are able to progress into a variety of different roles within the animal industry and related fields upon completion of this degree. Graduates from the programme typically gain employment with local authorities, government agencies and regulatory bodies, animal rescue and rehoming centres, welfare organisations, zoological organisations and in the animal charities sector. Another potential pathway following completion of this Top-up will be to progress onto a postgraduate programme within the field of animal behavioural science and welfare or related fields.
Modules
Year 3 - Level 6 Top-Up Modules
Animal Cognition and Neuroscience (30 credits)
Animal Welfare and the Law (30 credits)
Research Project (30 credits)
A choice of TWO of the following optional modules:
Contemporary Advances in Animal Behaviour (15 credits)
Companion Animal Behaviour Counselling (15 credits)
Human-Animal Interactions (15 credits)
Other courses that may interest you
Ready to take the next step?