Foundation Degree
As a foundation degree, you'll be able to gain a broad knowledge and understanding of all the practical skills that you'll need for a successful career in the animal welfare sector.
You'll learn about animal management, animal behaviour, animal sciences and animal welfare.
Spending time at our excellent Animal Care Unit, you'll enjoy time with a wide range of species including aquatics, exotics, small and large mammals. You'll also have invaluable experience of working in our modern laboratory facilities.
This course will equip you with the knowledge, understanding and practical skills required for successful employment in animal management, the animal welfare sector, animal sciences or for progression to an undergraduate degree.
Plumpton College's Animal Care Unit has developed substantially to include areas specialising in small mammals, aquatics, exotics and veterinary nursing.
Course structure
This course is delivered through a mixture of lectures, fieldwork, laboratory-based practicals, group workshops, guest speakers and site visits. If you opt to take the Wildlife Conservation module you will have the opportunity to go on the College-organised study tour to South Africa.
Areas of study
You will explore subjects including Anatomy & Physiology, Behaviour, Ecology, Nutrition and Health. You can also opt for choices which include Animals in Education, Wildlife Conservation, Immunology and Applied Animal Health. The work placement of 4-5 weeks provides a valuable insight into the industry and possible contacts for future employment.
This course is validated by the University of Brighton and delivered by Plumpton College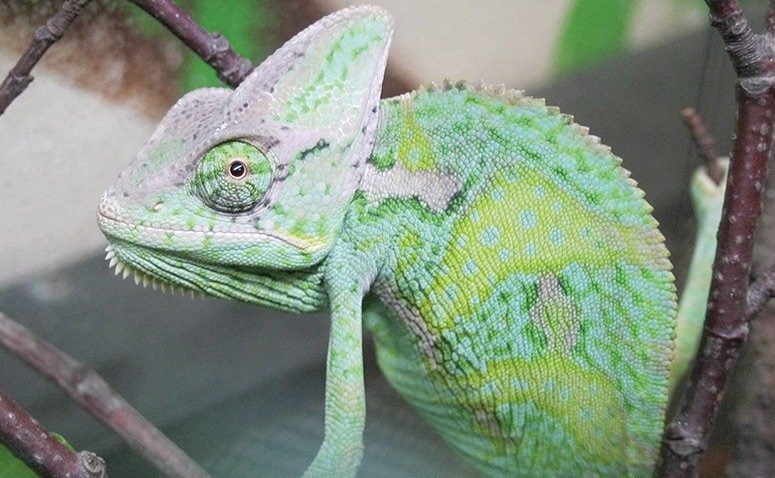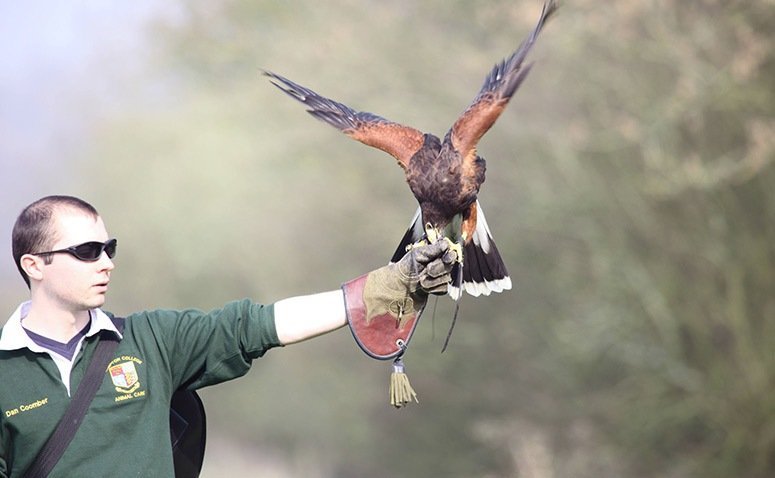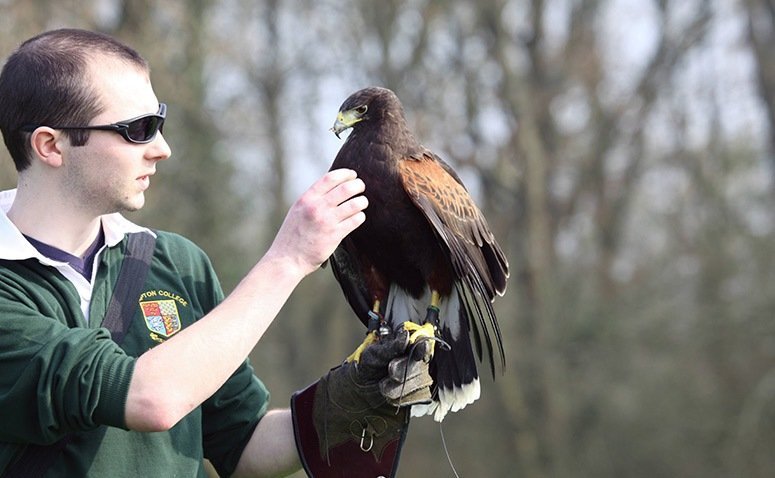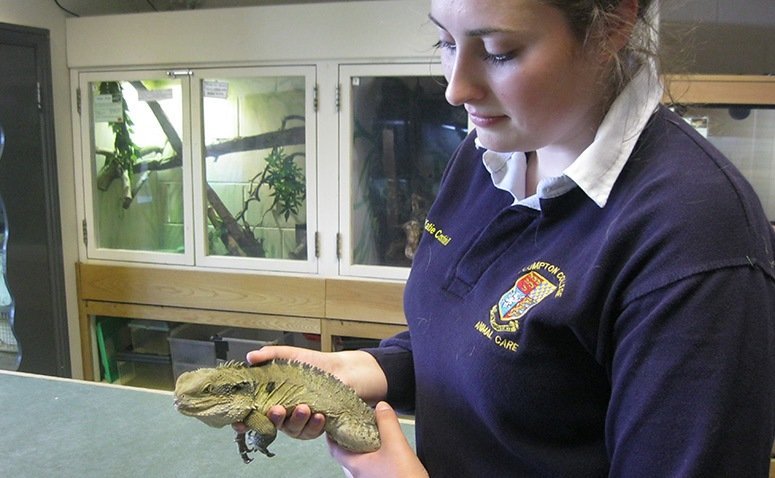 Entry Requirements:

The minimum entry requirements is 2 A Levels (grade D).

Duration:

Full-time: 2 years
Part-time: 4 years

UCAS Details:

UCAS code D300 (campus code P)
The science modules have broadened my knowledge of how animals' bodies work, and how to prevent, diagnose and treat illnesses and diseases. The course has opened my eyes to the vast array of animal related industries, many of which I had not previously considered.

It has sparked a passion in me for animal health and welfare, and I am keen to pursue a career as a Rodentologist or Education Officer.
Facilities
You've got a fantastic animal management unit to discover here at Plumpton where you'll be able to experience the latest technology and equipment. Each of the different animals requires a certain level of care so you'll be able to experience managing different environments.
All types of animal care management
We cater for an extensive range of animals: from amphibians to birds, fish to livestock, mammals to reptiles.
Extensive farming facilities for you to discover
You'll be able to develop invaluable practical handling skills at our Plumpton College farm site which manages a huge range of livestock.
The perfect learning environment for your studies
We've got great facilities for you to work in and develop your practical skills no matter what course you're studying.
Future Opportunities
Career opportunities include animal welfare, zoological parks, education and animal advisory services. Graduates may also progress to a top-up degree course or to year three of an Honours degree course.
Graduates from this course may be able to undertake a further year of study on the BSc (Hons) Animal Behaviour and Welfare top-up degree.
Modules
Year 1
Anatomy & Physiology
Animal Behaviour
Animal Diversity & Evolution
Animal Reproduction
Animal Nutrition
Animal Husbandry
Research Methods
Entrepreneurship 1
Chemistry
Cell Biology & Genetics
Ecology
Year 2
Animal Welfare & Ethics
Animal Health
Project 2
Work Placement 2
Optional modules
Animals in Education
Animals Adaptations
Applied Animal Health
Career Development
Behavioural Ecology
Wildlife Conservation
Immunology
Applied Animal Behaviour & Counselling
Statistics
Microbiology
Nature Photography
Coastal Ecology
Practical Biochemistry & Molecular Biology
Ready to take the next step?
Apply for this course online now to begin you journey towards a qualification in Animal Science.
Talk to us
Not quite ready to apply yet? We are happy to discuss courses and help you find the perfect fit.
Other courses that may interest you