Level 3
The outdoor adventure/education industry is a rapidly developing sector providing increasing variety and opportunities to successful students.
These include positions in outdoor centres as activity instructors, expedition leaders/support staff, teaching roles and specialist adventure sport coaches.
Located in the centre of a National Park and making full use of the extensive College estate, the South Downs, the College Water Sports Academy and College outdoor centre in Snowdonia, this comprehensive one year course covers a wide range of specialist subject areas, leading to the development of organisational and leadership skills alongside practical skills in a range of land and water based activities.
This makes the course ideally suited to individuals who have an interest or aptitude for adventure sport. Jobs in the outdoor sector require the ability to work with, and relate to, a diverse range of people in a variety of formal and informal situations. A high level of self-motivation linked to sound organisational skills is essential to developing a successful career. Students will need to demonstrate a keen interest in developing both their own technical skills and those of others.
Although it is not necessary to have a high level of fitness, students will be required to undertake a range of physical activity in order to meet the course requirements.
Additional Qualifications
There will be opportunities throughout the year to study additional qualifications that relate to the Outdoor Education Sector. These may include:
NNAS (National Navigation Award Scheme)
BMC (British Mountaineering Council)NICAS (National Indoor Climbing Award Scheme)
RYA (Royal Yachting Association)
BCU (British Canoe Union)
Appropriate first aid qualifications
College award, functional skills or GCSEs in English and Maths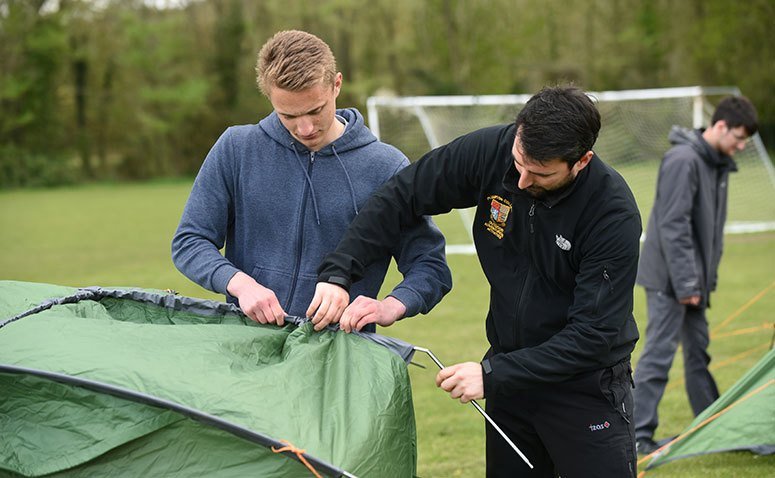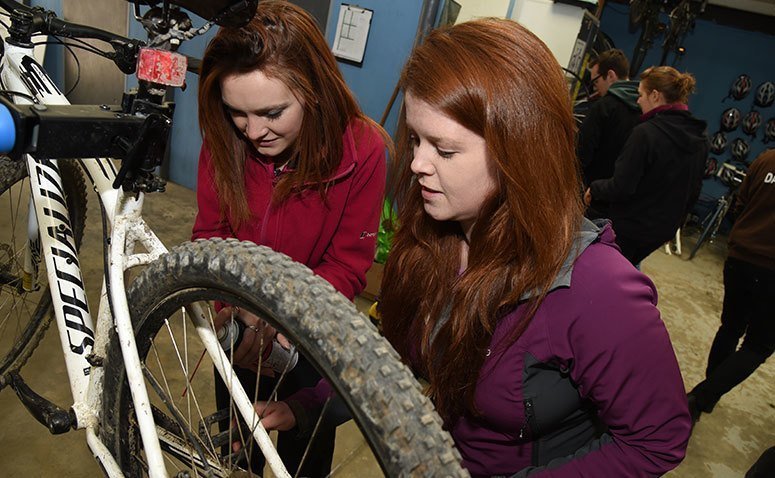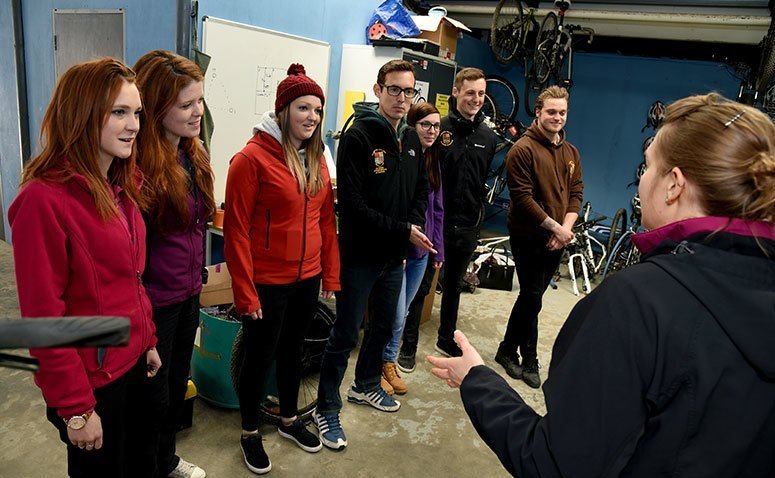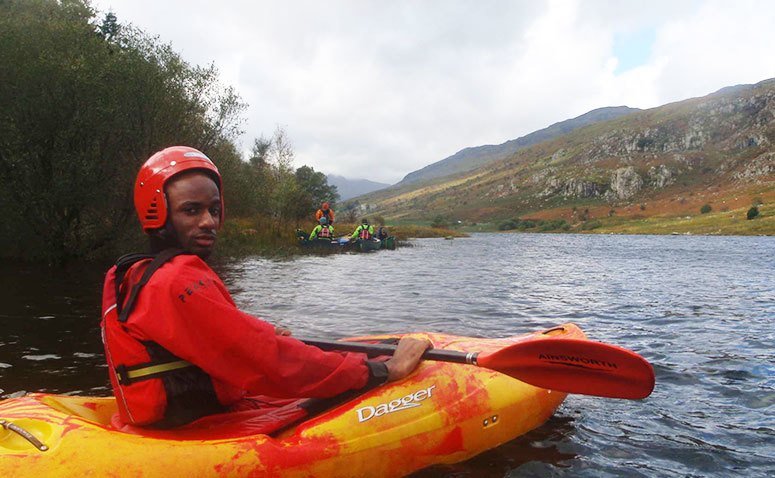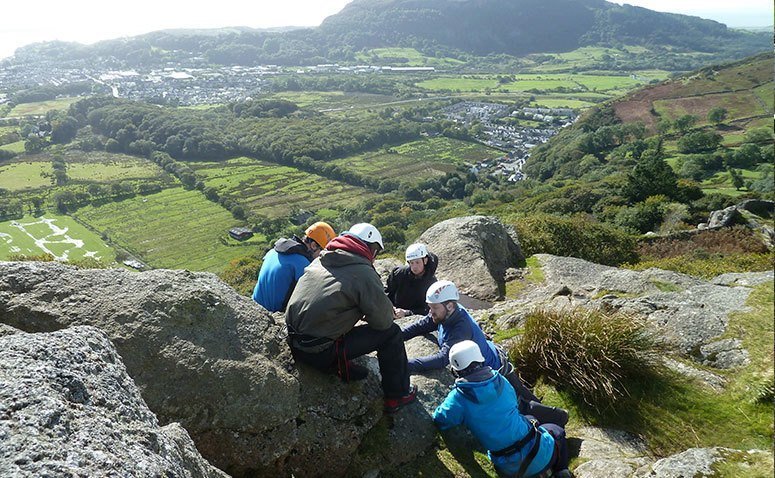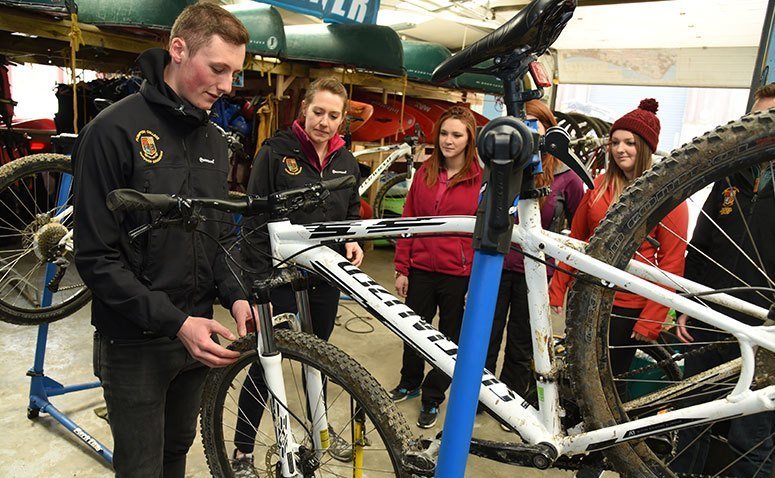 Entry Requirements:

You must have either:

4 GCSE passes, including English and Mathematics at grade C or above,
An Intermediate GNVQ in a related subject plus 2 GCSEs including English & Maths
A Level 2 Certificate or Diploma in a related subject at Merit level or above plus 2 GCSEs including English & Maths at C or above
To progress from Subsidiary Diploma to Diploma or Extended Diploma, students must achieve a merit grade at Subsidiary Diploma and be recommended by their tutor for progression.

Mature students who do not possess any of the above qualifications will be considered individually.

Dates & Location:

September 2018

Duration:

Subsidiary Diploma - One year full time - 3 days per week
Diploma - Two years full time - 3 days per week
Extended Diploma - Two years
Full time - 3 to 4 days per week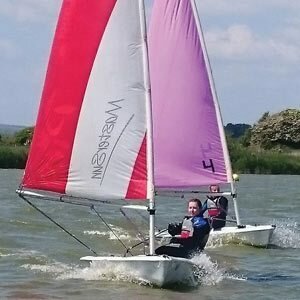 My Favourite part of the course was all the watersports that I got to enjoy. Having the chance to try different activities led to my passion for sailing and enabled me to complete my Dinghy Instructor qualification, and a great job at the end of my course.
Facilities
Whether exploring on land as part of our fantastic 800-hectare estate, climbing our indoor climbing wall or even taking part in activities in the water, we've got outstanding facilities at Plumpton College and our other excellent Out Centres for you to experience and enjoy.
On land – the perfect environment to base your studies
Our extensive Plumpton estate is the ideal place for you to experience all of our outdoor activities, all with the beautiful backdrop of the South Downs.
Take to the water with our excellent choice of watersports
Discover all of our sailing and water-sports activities at our excellent academy at Piddinghoe Lake. We've also got other inland and coastal locations.
So many sports for you to discover and enjoy
Whether you play on land or in the water, we've got excellent facilities at Plumpton, including our large sports field and two outdoor hard-surface tennis courts.
An excellent residential centre in beautiful North Wales
Lots of outdoors excitement to be had at our residential centre at Plumpton at Snowdonia. Think mountaineering, mountain biking and multi-pitch climbing just as a starter…
Future Opportunities
Following successful completion of the Subsidiary Diploma, students may progress onto the Extended Diploma or pursue a career in the Outdoor/Adventure Education industry.
Those students who wish to further pursue their National Governing Body awards with Plumpton College can progress directly on the Instructor Training Course (details on application).
Following completion of the Diplomas, students may progress onto Higher Education courses or pursue a career in the Outdoor/Adventure Education industry.
Modules
Indicative Programme Content
The programme is made up of 7 units – 1 core unit and 6 specialist units. All students must complete the 7 units to complete the course.
Core Units
Fitness testing and training
Specialist Units
Principles & Practices in Outdoor Adventure
The Physiology of Fitness
Outdoor and adventurous activities
Assessing Risk in Sport
Principles of Anatomy and Physiology in Sport
Sports Coaching
English & maths
Skills for land & Water based Outdoor Adventurous Activities
Indicative Programme Content - Diploma (two years)
The course is made up of 13 units. These units are based on a modular system allowing for flexibility of Work Experience opportunities. Over two years students will study the following units:
Core Units
Principles of anatomy and physiology in sport
The physiology of fitness
Assessing risk in sport
Fitness training and programming
Leadership in sport
Principles and practices in outdoor adventure
Equipment and facilities for outdoor and adventurous activities
Specialist Units (two years)
Sports coaching
Organising Sports Events
Physical education and the care of children and young people
Fitness Training & Programming
Leadership in Sport
Equipment & Facilities for Outdoor Adventurous Activities
Outdoor Adventurous Expeditions
Organising Sports Events
Work Experience in Sport
English & maths
In addition to the units above additional units also include:
Leading land and Water based Outdoor Adventurous Activities
Sport as a business
Physical Education and care of Children and Young people
Environmental Education for Outdoor Adventure
Alternative pursuits for Outdoor Adventure
Ready to take the next step?
Apply for this course online now to begin you journey towards a qualification in Adventure Education.
Talk to us
Not quite ready to apply yet? We are happy to discuss courses and help you find the perfect fit.
Other courses that may interest you