Level 3
Advanced bakers will have an in depth knowledge of bakery techniques and will demonstrate expertise in a range of bakery activities.
They may work in craft, in store or in automated bakeries. They will have a full understanding of product costing and quality monitoring processes and will spend time working on activities such as product development and improvement.
They will have both the knowledge and skills necessary to use problem solving techniques, quality assurance and Continuous Improvement (CI) techniques and most likely be working in a supervisory role.
In addition to the development of the core skills and knowledge of an advanced baker, apprentices will select one of three specialist pathways based on their job role;
Craft
Instore or
Processing Bakery
What apprentices will learn
Advanced baking skills
Developing new recipes and products
Efficiency techniques
Management of supplies
Qualifications awarded
Apprenticeship Certificate
Level 2 maths and English
End Point Assessment
Written knowledge test
Observation
Project and presentation
Apprenticeship Grading
Fail, pass, merit, distinction
Delivery model
A blended learning experience with a mixture of live online learning and attendance at oakery kitchen based in Lewes, which will include skills and knowledge assessment and research work along with quarterly workplace competency and efficiency observation and assessments.
Training & Assessment Value
£9000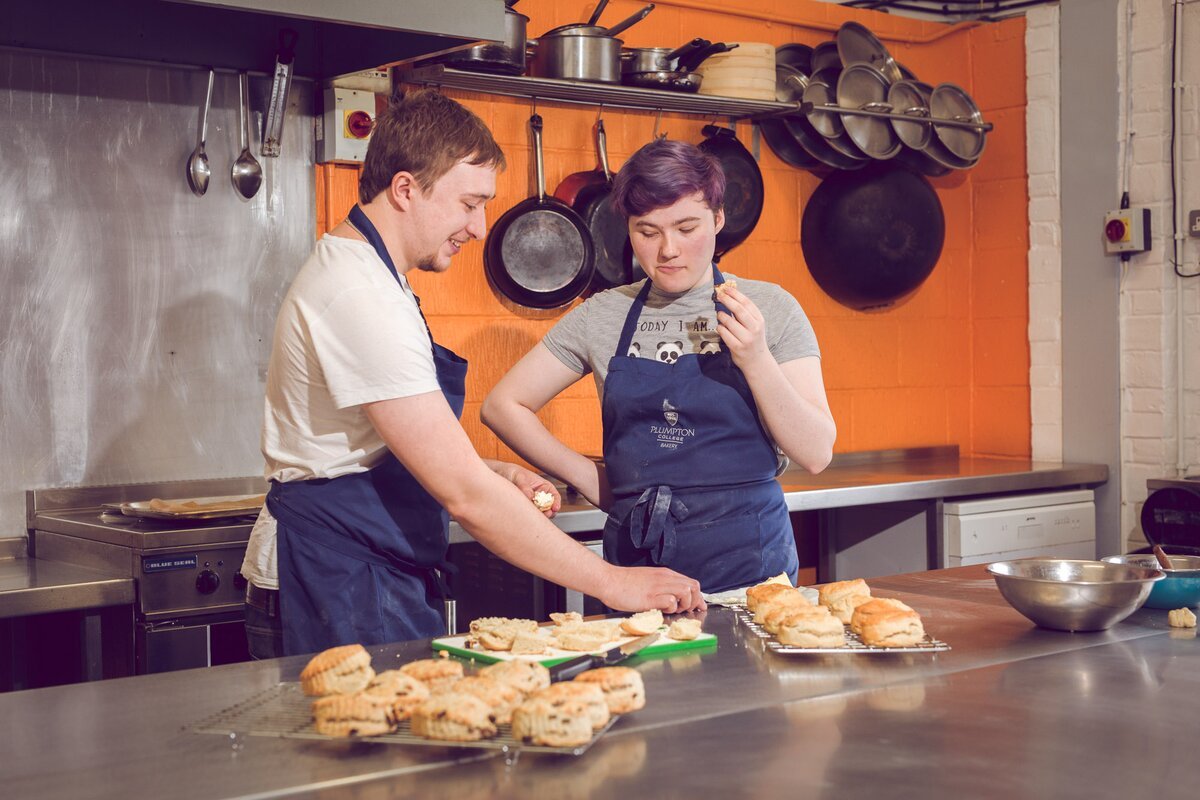 Entry Requirements:

Maths and English assessment.

Job role suitability assessment.

To enrol onto an apprenticeship programme you need to be employed with a contract of employment. If you have an employer lined up or are already employed please contact our Apprenticeship Team on 01273 892127 or via email.

If you do not currently have an employer please visit the main Apprenticeships page for guidance on how to find and apply for an apprenticeship opportunity or register for our Talent Bank service.

Duration:

Typically 24 Months
Not only do Plumpton staff have nearly 40 years' experience in bakeries, catering and food manufacturing but Baker Apprentices receive discounts on our other baker qualifications, such as the Level 2 Award in Food Safety.
Future Opportunities
Advanced bakers may progress into more advanced technical or management roles. This apprenticeship is an ideal spring board for potential future leaders of the bakery industry.
Talk to us
Not quite ready to apply yet? We are happy to discuss courses and help you find the perfect fit.